What The Pretty Little Liars Cast Is Going To Do Now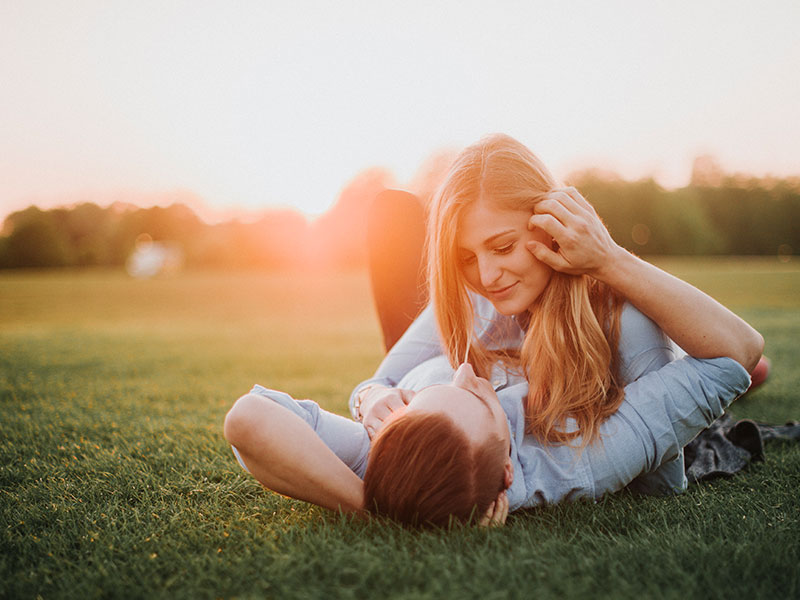 On June 27, 2017, you and your fellow Pretty Little Liars fans said goodbye to the best friends and creepy small town that you had grown attached to over a period of seven seasons. It was both happy and sad -- happy since you got to see the liars live happily ever after (or at least start on a path toward that point) and sad because, of course, the show was ending. You got the answers to your most pressing questions -- most importantly, you finally, finally, FINALLY learned who the real A was, and it was probably incredibly shocking. Now that the show has ended, you definitely still have some questions, but you're thinking about the people behind your beloved characters. What is the Pretty Little Liars cast up to now and what are they going to be doing? Read on to find out what's next for this cast.
12 Chloe Bridges
There will be more of Sydney mingling with the bad betches of Rosewood tonight on @prettylittleliars. 8/7c on @freeform

A post shared by Chloe Bridges (@chloebridges) on May 9, 2017 at 3:36pm PDT
The actress who played Sydney, aka the girl who was working with the A team, did a really great job. She was in a few episodes right before the series finale and she always seemed super dramatic and like she was hiding something. These days, she's starring on a fun new show called Daytime Divas. If you tuned into that new show and thought that the actress seemed familiar, now you know why. She has also got some pretty awesome credits to her name. She was in the movie Mike And Dave Need Wedding Dates and she was on the TV shows Faking It and The Carrie Diaries. You should definitely be watching Daytime Divas because it's an amazing show. It's about a group of women who work on a daytime talk show and, of course, chaos and antics and drama ensue. If you get some PLL nostalgia, then check it out and watch Chloe.
11 Tammin Sursok
FREE things to do in #LA with kids on the blog now! #losangeles #losangeleswithkids #kidsactivity

A post shared by Bottle+Heels by Tammin Sursok (@bottleandheels) on Jun 30, 2017 at 11:29am PDT
Jenna was a huge part of PLL and although her role changed throughout the years, she still was an important part of Rosewood and the girls' lives. The actress who played her, Tammin Sursok, has a few television and movie credits to her name and she is also a singer. She doesn't seem to have any acting projects coming up, but she is married with kids and she also runs a blog called Bottle + Heels. It's an absolutely amazing and inspiring website since she features important stories. For example, she features guest posts from women dealing with different health issues, such as lupus. Just look how happy and adorable Tammin's husband and daughter are. You definitely want to read her blog on a regular basis and follow her on social media as well. You are in for an inspiring experience.
10 Laura Leighton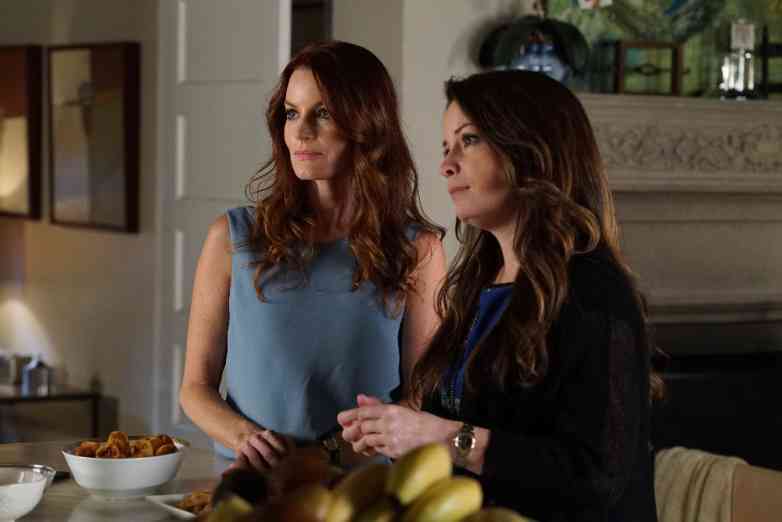 Ashley was always a source of comfort for her daughter Hanna. She definitely made some questionable choices throughout the course of the series and was often getting into as much mischief and trouble as the girls, but she was always super sweet. You loved those mom/daughter scenes. Actress Laura Leighton is well-known for her role on Melrose Place and these days, it seems like her most regular role is mom and wife. She doesn't seem to have any film or television projects coming up. Her Twitter bio reads: "Mostly a mom. Occasionally, I play one on TV." She has recently joked that her daughters have been watching Melrose Place and they just feel it's super dated and that it doesn't hold up well. Awwww. You can follow her on Twitter for sweet and charming and hilarious tweets on her shows and her family life.
9 Janel Parrish
Shout out to whoever made this. I adore it. I'll miss the many faces of Mona… which Mona was your favorite?

A post shared by Janel Parrish (@janelparrish) on Jun 28, 2017 at 3:51pm PDT
Did you know that there's going to be a musical based on A Walk To Remember? Amazing news, right? Yup, that's happening, and yup, it's the best news ever. It turns out that Janel Parrish, aka the actress who played Mona on Pretty Little Liars, is going to be the main character, Jamie (aka Mandy Moore's character). That is really exciting news since you love that movie and you love Mona. Well, you might not really love Mona, but you definitely love the actress who portrayed her. It's definitely time to get excited for the musical version of the classic tearjerker. You can also see Janel Parrish in a movie called Tiger. You have to give her major props for her role as Mona since it was definitely a roller coaster since sometimes she was nice, sometimes she seemed evil, and other times, she was in Radley.
8 Tyler Blackburn
It's official: #HalebForever 💍💘 @ashleybenson

A post shared by Tyler Blackburn (@tylerjblackburn) on Jun 14, 2017 at 5:42pm PDT
You're obviously a huge fan of Caleb and you're an even bigger fan of Caleb and Hanna. Thankfully, you watched them not only get married but also commit themselves to each other even more by getting pregnant. Totally awesome. And exactly what you wanted for these characters. So what's next for the actor who portrayed Caleb? Tyler Blackburn will be in a movie called Hello Again that is said to be released this year. While you're waiting to see it, you can check out his Twitter and Instagram accounts. You definitely want to follow him on Instagram as he posts all sorts of super hot and amazing selfies. Yes. You are very welcome. And you will be happy to know that he is just as thrilled about Hanna and Caleb getting married as you are, so you can follow his social media accounts and watch his film projects in peace.
7 Ian Harding
This picture was taken in between takes of the noir episode and pretty much sums up how I want to remember my experience on PLL: looking classy while having the most hilarious time of my life. Thank you to all who have made the show what it is. I'm forever grateful. Enjoy tonight! #pll

A post shared by Ian Harding. (@ianmharding) on Jun 27, 2017 at 11:53am PDT
The actor who played Ezra Fitz, aka the adorable English teacher who fell in love with Aria in the pilot, has some film projects in the works and so you won't have to say goodbye to his adorable face. He starred in a comedy called Office Uprising that is said to come out this year. He was also in a movie called People You May Know. He was going to be in a TV show called Thin Ice but that show didn't end up getting picked up by Fox. He will also be on a web series called Flip the Script. Oh and just in case you were wondering if Ezra's love of the written word rubbed off on the actor who played him, the answer is yes. Ian Harding's memoir called Odd Birds was just published, so it's definitely time to run to your nearest bookstore and read it as soon as you can. While you will miss Ezra, thankfully you can still see Ian around.
6 Sasha Pieterse
Can you believe that tomorrow is the last finale of #pll… I can't 😭 Get ready for tons of throwbacks from me!

A post shared by Sasha Pieterse (@sashapieterse27) on Jun 26, 2017 at 12:49pm PDT
Sasha Pieterse played Ali and definitely did an absolutely amazing job. You definitely weren't so sure about her in the beginning, right? She seemed pretty evil and cunning and like the worst friend that a girl could possibly have. She was the Queen Bee and made everyone feel horribly after herself. But then things changed, she came back to Rosewood telling a sad story about what had really happened to her, and it turned out that she had a heart of gold and that she really was a good friend to the girls. You were definitely happy to see that. So what is the actress up to now? She is in a 2017 movie called Coin Heist which you can watch on Netflix, which is definitely awesome news since of course you love Netflix. Hopefully she will find even more success in the future, which definitely looks bright.
5 Keegan Allen
Finally, I can announce my NEXT PHOTOBOOK: "Hollywood" Click link in bio to pre-order And follow my (no longer) secret Instagram @thisforeverland for news, events, meet ups, signings, vibes, calls, etc. This book took almost 5 years to shoot/create and I can't wait for you to experience and explore it. #hollywoodbook If you own #lifelovebeauty raise your 🤚!

A post shared by Keegan Allen📸 (@keeoone) on Jun 27, 2017 at 2:20pm PDT
The actor behind Toby has found a new hobby and he's been super into photography lately. You should definitely follow him on Instagram and see for yourself. He is also a really nice guy. He posted a photo of Troian Bellisario, aka Spencer Hastings, after the finale and praised her for her work. His caption read: "Troian ? outstanding work in that finale and always. You brought to life the answers the pll world was waiting for. ? (Photo of the back of Troian's head, Alex Drake in the foreground, and Spencer Hastings in the background)." Awwwww. As Keegan wrote in this Instagram post from a few days ago, he has a book of photography coming out called Hollywood. He said it took five years and it seems like it was a real labor of love so that's definitely something cool to get excited about.
4 Lucy Hale
True love ❤️

A post shared by Lucy Hale (@lucyhale) on Jun 24, 2017 at 6:56pm PDT
Lucy Hale played Aria for seven seasons and did an outstanding job. She was quirky, artistic, and sweet. You loved watching her with her friends, family, and Ezra, and you won't forget her. She's starring on a new TV show called Life Sentence. If you're already in Pretty Little Liars withdrawal, which you probably are, then you are definitely thrilled to hear that. The show will start airing on The CW but it won't be until next year. Yes, yes, that is super sad. But until then, you can listen to Lucy Hale's country album called Road Between, which came out in June 2014. She's an amazing singer and you will love her songs. You can also see Lucy's  horror movie Truth or Dare which will come out in 2018. The old saying is true: good things are worth waiting for. And good things do come to those who wait. That one works too.
3 Ashley Benson
A post shared by Ashley Benson (@ashleybenson) on Jun 30, 2017 at 7:02am PDT
Hanna is one of your all-time favorite characters and she will always have a special place in your heart. It turns out that Ashley Benson is taking a bit of a time out from acting. Hey, you totally believe that she deserves the break. It's been exhausting dealing with A and trying to get back together with Caleb. She has called it a mini break, however, so thankfully you can deal with that since you count her as one of your favorite actresses now. She told Teen Vogue, "[I'm] kind of taking a little break. Currently reading scripts and waiting for the right project to come about. It's been nice to have time off though. The cast and crew were my family. It's really strange to not wake up and go to work to see the people you've seen everyday for the last seven years. It's the biggest change." You can definitely tell that this is one television cast that absolutely loved each other and you can tell that it must be tough for them not to work together all the time.
2 Shay Mitchell
Anytime a major chapter in my life closes, I find myself yearning for the beach. Something about sitting in the sand in front of an endless body of water makes reflecting on that chapter even more profound. Last night I finished probably my most important chapter yet, and today, while it feels bittersweet, I am so excited to start this next chapter. Sand in my toes, saltwater in my hair and ready to see what's to come. // Can't wait to take off tomorrow! Any guesses where I am headed to next? #Shaycation ✈️

A post shared by Shay Mitchell (@shaymitchell) on Jun 28, 2017 at 8:10am PDT
It was awesome to see Emily end up in such a good place -- raising two adorable daughters with Ali. Shay Mitchell, the actress who played Emily, is pretty awesome, too. She has gotten really into the whole content game in the past few years. She has written a novel named Bliss and she is starring in a web series called Shay Mitchell: Chapters about this new stage of her life. Pretty cool. If you want to be super jealous and feel like you need a vacation ASAP, check out her Instagram account. She travels on a regular basis and always looks super fabulous everywhere that she goes. But she's such a nice person that you can't hate her. You really can't. Even though you will wish that you owned every item of clothing that she wears in every photo and you will want to join her on every trip that she goes on. Sigh.
1 Troian Bellisario
Thank you @elleusa for being such good secret keepers (phew!) and asking me about how I fell in love with Alex Drake and was thrilled I got to spend time with her before it was all over. Thank you @imarleneking for dreaming it all up! http://www.elle.com/culture/a46147/pretty-little-liars-series-finale-who-is-uber-a/ 📸 by @jamesryang

A post shared by Troian Bellisario (@sleepinthegardn) on Jun 28, 2017 at 5:44am PDT
Oh Spencer. She is just the best and you miss her already. You love the twist that Spencer has an evil twin named Alex and you will never forget that. Troian Belisario, the actress who played Spencer, is just as amazing as her character. She is starring in an indie film that she wrote called Feed about a girl suffering from an eating disorder. That was a passion project for her because she recovered from anorexia. It turns out that she penned the script before she was cast as Spencer, so that's really cool. She will also star in a science-fiction movie, Clara, along with Patrick J. Adams aka the star of Suits who also just happens to her husband. Yup. In recent interviews, Troian has said that being on PLL gave her the chance to learn about directing and other aspects of filmmaking, so it's safe to say that she will continue to find success.