Where Are They Now Harry Potter Cast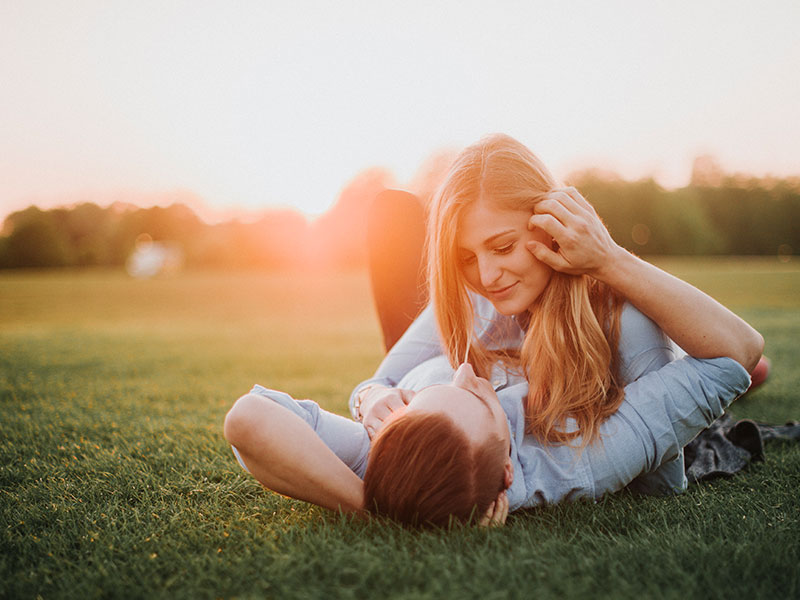 They weren't exactly "children's books" per say, especially since the kids who read them grew into adults during the decade they were released. We eagerly read through The Sorcerer's Stone (called The Philosopher's Stone everywhere else in the world) at 10-years old and then stood in a midnight line eagerly waiting the release of The Deathly Hallows at 20 (hey, some of us were geeks and proud of it). The cast of the adaptations literally grew up in front of our very eyes. Hell, we even watched them go through puberty and gawked at them during their awkward phases. We also heard some of the uncomfortable behind the scenes stories the actors and actresses went through on the set (but, alas, that's for another article). But what exactly is the cast of the critically acclaimed Harry Potter films doing now that they're all grown up (or, well, older if we're talking about the adults in the films)? Well take a peek and see what Harry, Ron, Hermione, and the rest of the gang have been up to after all these years.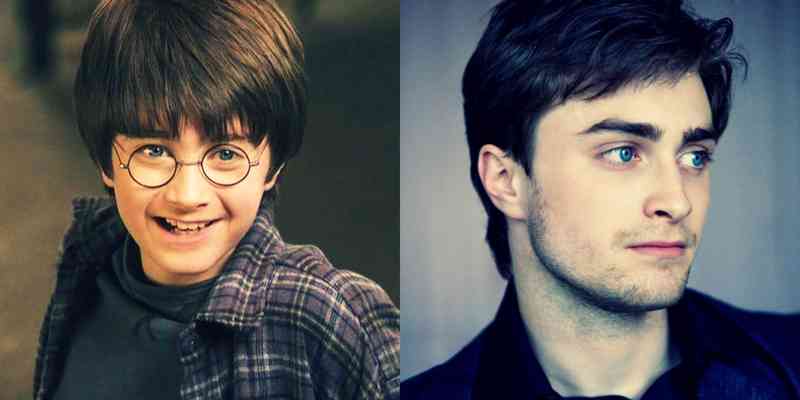 15 Daniel Radcliffe (Harry Potter)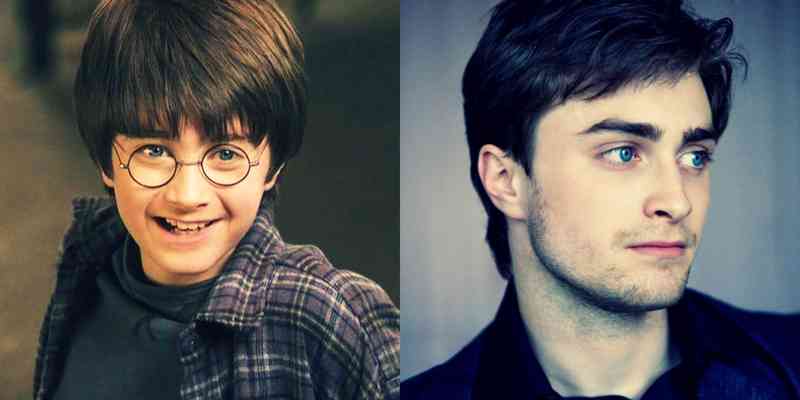 Talk about wanting to get the hell away from the character who both defined and haunted you at the same time. Daniel Radcliffe grew up in the public eye, always doomed to be associated with the young wizard who made his name. Sure, Radcliffe adored playing Harry Potter and will be forever grateful to J.K. Rowling for creating the role of a lifetime, but he's all grown up and now wants to show off his acting chops with meatier (and… nudier? Okay, that's not a word but you get my drift) roles - both on the stage and in front of the camera. He starred in a Broadway revival of How to Succeed in Business Without Really Trying, that one moronic follow-up to that non-Harry Potter magic movie Now You See Me 2, Equus (the play we ACTUALLY saw him all nude and stuff), some sucky horror movie called The Woman in Black, and other films that will probably lead you to have an existential crises. Personal wise, Radcliffe is dating actress Erin Darke (sorry, ladies - the boy who lived is taken).
14 Emma Watson (Hermione Granger)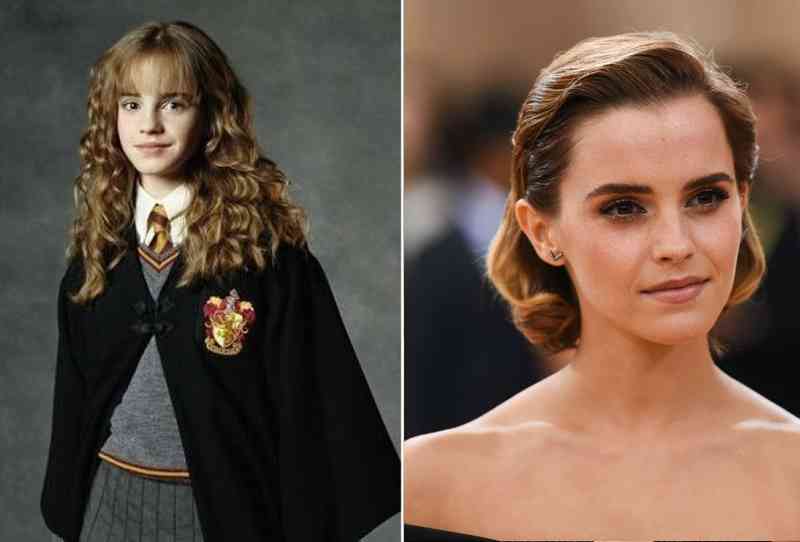 It's hard enough being a woman in this day and age as is, but to grow up in the spotlight with people analyzing every tiny aspect about your appearance is even worse. Emma Watson, who played Hermione "Well, actually" Granger in the series, grew tired of how society treats women and became a feminist who fights vigorously for women's rights. Recently, she starred in the live-action adaptation of Beauty and the Beast and with Tom Hanks in the thriller (or is it a drama? You can't tell crap from the trailer) The Circle. While traveling the globe doing press junkets for these films has consumed a great deal of her time, Watson will follow up those projects with a much needed year long break to focus on issues involving women's rights. She was highly criticized for a cover shoot she did for Vanity Fair in which she was partially, but extremely tastefully, dressed. Critics called her a "hypocrite" for "showing her [lady bits]" as a feminist (they weren't exposed, but she was wearing something where they were only slightly visible in the photograph). Watson stood her ground and was applauded for it.
13 Rupert Grint (Ron Weasley)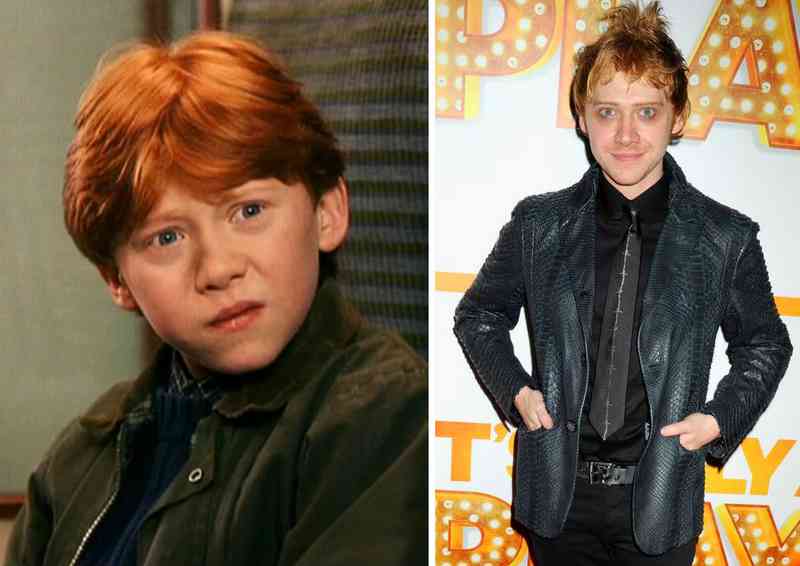 It appears that playing the fiery red-head Ron Weasley never held back actor Rupert Grint. Even before shooting the final two films of the series, Grint was branching out with other projects that included an odd film called Driving Lessons back in 2006, a movie where he was the only likable thing about the plot-hole laced story. It was easy to distinguish Grint from Ron based on the projects he chose to do following the end of the Potter series, which like Radcliffe, included taking to the stage. Grint has avoided the limelight as much as possible and managed to maintain fairly low-key when it came to picking his work following Potter. He even freaking took a job as an ice cream vendor after wrapping the films. He starred in the Broadway play It's Only a Play with Megan Mullally (of Will and Grace fame), Matthew Broderick, and Nathan Lane. He went on the promoting tour route with his 2016 indie film Moonwalkers and stated to MTV News that he was ready to "get back into [acting], and do new things and new challenges."
12 Tom Felton (Draco Malfoy)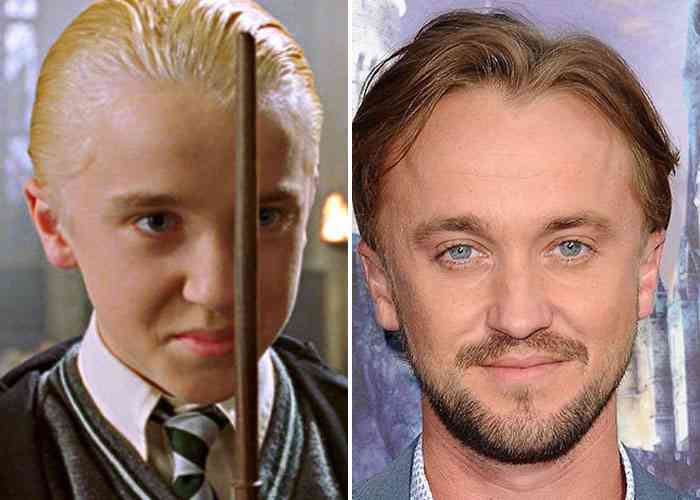 Freaking Draco Malfoy, you platinum haired little douche-weasel. I always assumed that for actor Tom Felton, jumping away from a character THAT hated in literature AND film must be a difficult task and a down-right suckfest. I always pictured him taking on roles where he was the goofy sidekick who would get run over by a Mack truck - but in the most amusing way possible. But nope, Felton has taken the bull by the horns when it comes to his life after Slytherin. He's even dabbled in music and has an album out on iTunes. As of late, he can be seen on the TV show The Flash and filmed three films last year alone. Despite moving on to do his own thing, Felton still likes to appease Potterheads: Earlier this week, he posted a picture on his Instagram account of him attending a Harry Potter concert by the Vancouver Symphony Orchestra. He was (of course) decked out in all Slytherin gear and attended the concert with Flash co-star Jesse L. Martin.
11 Bonnie Wright (Ginny Weasley)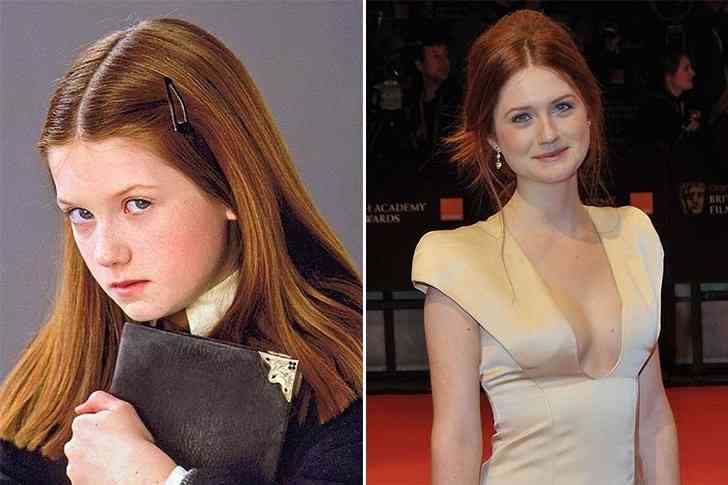 The now 26-year old model/actress is best known for playing Potter's love interest and fellow red-headed Weasley, Ginny. She went down the path of her on-screen brother and on-screen boyfriend and took to the stage following the franchise films and starred in a London play called The Moment of Truth. She also starred in a series called The Great Sport/Comic Relief Bake Off and wound up winning the title of "Star Baker" in the first episode. Wright has also directed and wrote a film called Separate We Come, Separate We Go and owns her own production company. Since then, she's written two more films and has produced numerous music videos. Wright dated fellow Potter star Jamie Campbell Bower, who played the young version of Gellert Grindelwald in Harry Potter and the Deathly Hallows - Part 1 and was even engaged to him before the duo split in 2012. Like Watson, Wright dabbles in modeling and even walked the catwalk during 2011 London Fashion Week.
10 Matthew Lewis (Neville Longbottom)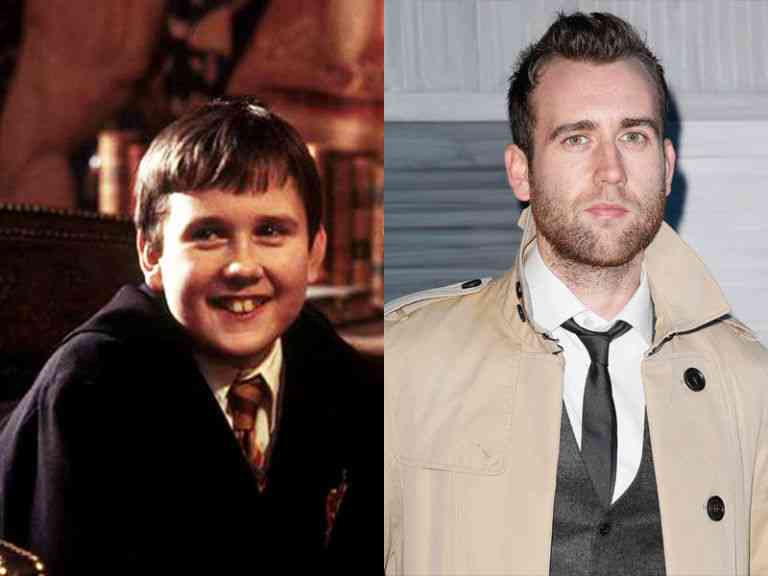 There's a term for when you go from an ugly duckling to a swan after surviving your youth: it's called Neville Longbottom. This was coined after Matthew Lewis, who played Neville Longbottom in the series when the actor went from Not to *quickly Googles "Matthew Lewis shirtless* OH FREAKING WOW. The 27-year old actor gained a lot of attention after he woke up and suddenly was hot after years of sulking around Potter world all gangly and awkward. He starred in a five-part BBC series called The Syndicate and was also in a production of Our Boys on the London stage in 2012. In 2016 he starred in a stage production of Unfaithful and starred with Emilia Clarke (Daenerys Targaryen! Khaleesi! Mother of Dragons!) and Sam Claflin in the sappy drama Me Before You. In a weird twist of fate, Lewis is actually set to replace another Potter alumni as a headliner at the Steel City Con (Pennsylvania's version of Comic Con). Lewis is filling in for Jason Isaacs, who played the evil Lucius Malfoy in the series after Isaacs had to pull out due to a scheduling conflict.
9 Alfred Enoch (Dean Thomas)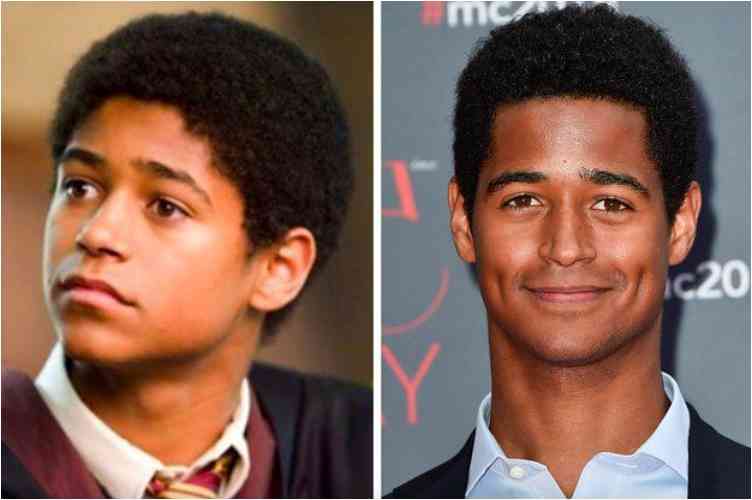 Alfred Enoch played the underrated Dean Thomas in the Potter films. Enoch's character had to be toned down due to time (the character in the book was wildly richer), which is a shame because the world needed to see Enoch's acting chops back then. However, he's since made up for it. The 28-year old graduated with a degree in Portuguese and Spanish from the University of Oxford and has appeared in a bunch of plays including Happy New Year, Timon of Athens, and Coriolanus. Those who linger around outside Potter world will recognize Enoch as the character of Wes Gibbins on Shonda Rhimes hit ABC show How to Get Away With Murder. Gibbins was one of the main characters on the show until Shonda did what Shonda does best - she recently killed him off. He did manage to last three seasons before dying in a fire, though. At least Shonda didn't kill off the character in a plane crash like she's done half her Grey's Anatomy characters, so there's something new.
8 James and Oliver Phelps (Fred and George Weasley)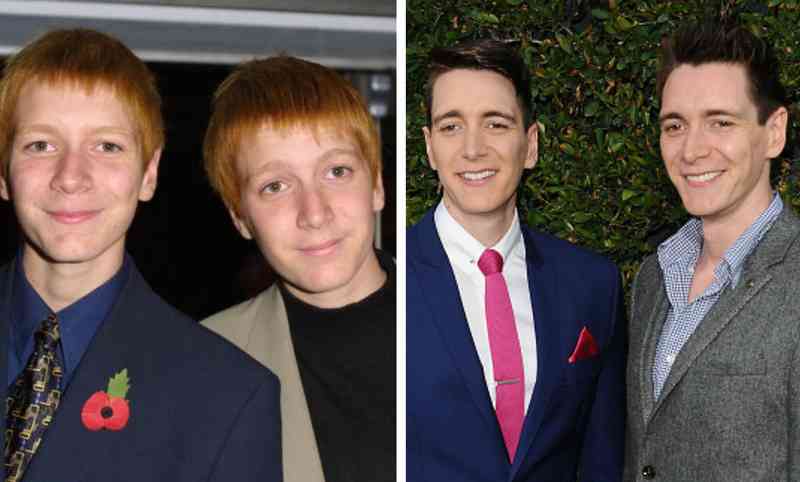 I'm pretty sure for the rest of their lives, twin brothers James and Oliver Phelps are doomed to be lumped together in the same breath like the Olsen twins. The brothers played Fred and George Weasley in the Potterseries (I can't remember which twin was killed in the books/movies, but I remember that I thought it was a tad screwed up to leave one twin alive without the other. You know THAT Weasley brother had to end up going crazy in adulthood) and, like actor twins usually do, they went on to star together in other projects like the TV series Kingdom and various other things where they played brothers. Recently, the brothers attended the opening of the Forbidden Forest, which is an attraction at the Warner Bros. Studios Tour in London and posed with Evanna Lynch, who played the loopy Luna Lovegood and Warwick Davis, who played Professor Filius Flitwick. Oh, and SPOILER ALERT! They're not really redheads (ugh, my whole outlook on life is now a vicious lie).
7 Devon Murray (Seamus Finnigan)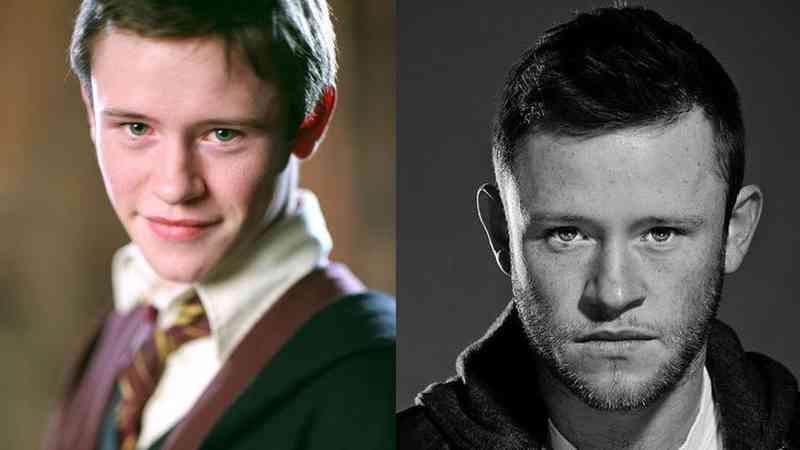 Devon Murray is the Irish actor known for playing Gryffindor House member Seamus Finnigan in the Potter universe. Since the wrapping of the series, Murray sort of disappeared into oblivion until he opened up on Twitter last year about suffering from depression. "I've been battling depression in silence for 10 years and only recently spoke about it and has made a huge difference," Murray tweeted out during World Mental Health Day. "I had suicidal thoughts this year and that was the kick up the arse that I needed! Open up, talk to people. If you suspect a friend or family member is suffering in silence #ReachOut to them. Let them know you care #worldmentalhealthday." Many tweeters going through the same thing responded to him and thanked him for his encouraging words, which warmed Murray's heart. "Wow!! After my tweets regarding my own #mentalhealth the amount of people saying I was the first person they told about their own is amazing." He went on to tweet that "We are all loved and cared about by those around us #talk."
6 Sean Biggerstaff (Oliver Wood)
Even though he was only in 3 of the Potter films, Sean Biggerstaff was my biggest Harry Potter crush. He played Quidditch captain Oliver Wood and I was mesmerized by his light brown hair, huge eyes, and Scottish accent. Outside of Potter, Biggerstaff (I'm not mature to say that name out loud without giggling slightly) has voiced Chris Parsons on Doctor Who: Shada, starred in the 2007 movie Cashback, and the 2013 film Mary Queen of Scots. After Potter co-star Alan Rickman passed away last year, Biggerstaff took to Twitter to express his grief and appreciation for the late actor. "I don't know what I did to deserve a friend like Alan," the actor tweeted out. "He looked out for 20 years and I loved him. I don't know what to do now." Biggerstaff met Rickman when he starred in the film The Winter Guest at 11-years old and the friendship lasted well into the young man's adult years. "He was the most generous, wise, supportive, talented, charismatic, empathetic person I think I've ever known," he sadly wrote. Sean can be seen in the film Whisky Galore, which was released last year.
5 Harry Melling (Dudley Dursley)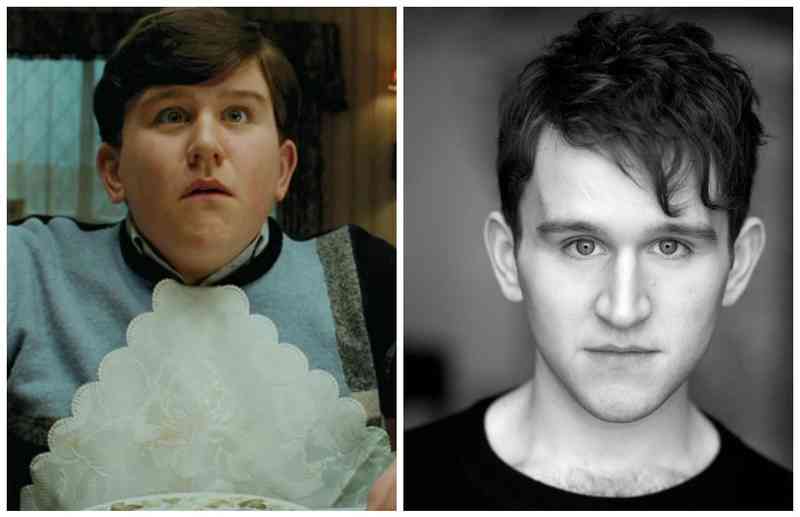 If there was one character who managed to be more obnoxious than Draco Malfoy, it sure as hell was Dudley Dursley, played by English actor Harry Melling. Melling focused more on TV and the stage rather than dive back into the big screen, which he returns to this year with the movie The Lost City of Z. The 27-year old actor is no longer the chubby kid who mocked cousin Harry relentlessly and opened up about dropping the weight during the series itself. "[Producers] did this double-take, 'Oh my God, we are going to have to do something' and I felt very guilty," Melling told The Telegraph during a 2009 interview. "They could have recast, but instead they padded me out." Most people hardly recognize the curly haired man who clearly Longbottom it up and is now ready to step back in the Hollywood limelight, which he did during the red carpet premiere of The Lost City of Z.
4 Evanna Lynch (Luna Lovegood)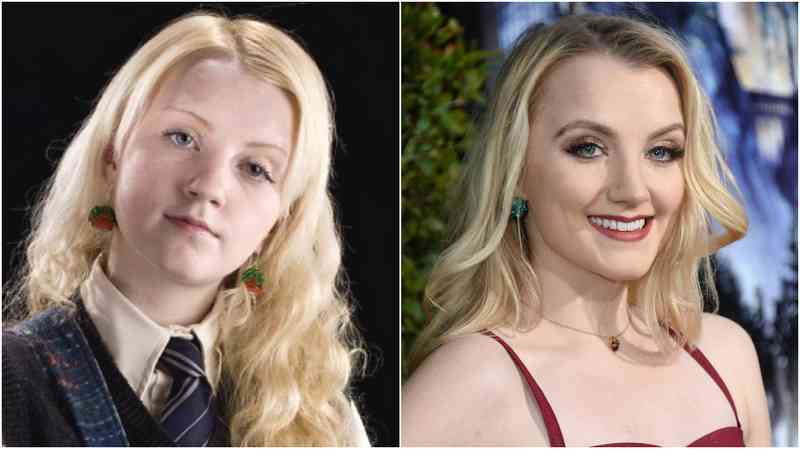 Evanna Lynch is the doe-eyed Irish actress/model who portrayed Luna Lovegood, a dreamy but smart girl, in the Potter series. Lynch actually was a huge fan of the books and would even write fan letters to author J.K. Rowling expressing her joy and obsession for them. Critics were simply spellbound by the young actress and her skill to make a character her own, essentially adding on to Luna's personality with some of her own kooky traits. Lynch is all grown up now and while she still acts and models, she's a heavy advocate for animal rights and would often post images of distressed animals on her Instagram feed. Lynch appeared with former cast mates James and Oliver Phelps and Warwick at the launch of the Forbidden Forest and looked light-years away from the dippy Lovegood - her sense of fashion has sharpened and works well with her gorgeous personality. She's still beautiful on the inside and the outside.
3 Ralph Fiennes (Lord Voldemort)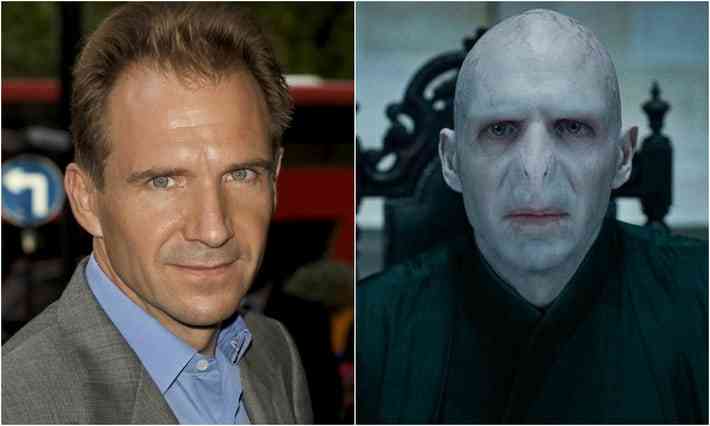 Veteran actors Ralph Fiennes, Alan Rickman, and Maggie Smith were the most recognizable actors when the Harry Potter series started filming, and interestingly enough, they're solely known for those key roles to young millennials, especially Fiennes who played the cringe-worthy Lord Voldemort. Before, the actor was well-known for the films that earned him Academy Award nominations (Schindler's List, The English Patient). Since putting "He-Who-Must-Not-Be-Named" to rest, Fiennes made his directorial debut with the Shakespeare tragedy Coriolanus in 2011 and even appeared on Debrett's 2017 list of the most influential people in the United Kingdom. Fiennes recently made headlines for finally commenting on Voldemort's bizarre laugh, which became iconic in the Potter world when the Dark Lord thought he killed Harry Potter in The Deathly Hallows: Part 2. Fiennes had said that he doesn't remember releasing the famous laugh. "I can't actually remember what that scene was or why I did it," he told philosopher Slavoj Zizek at a School of Life event in London last month. He may not remember it, but fans sure as hell do.
2 Clemence Poesy (Fleur Delacour)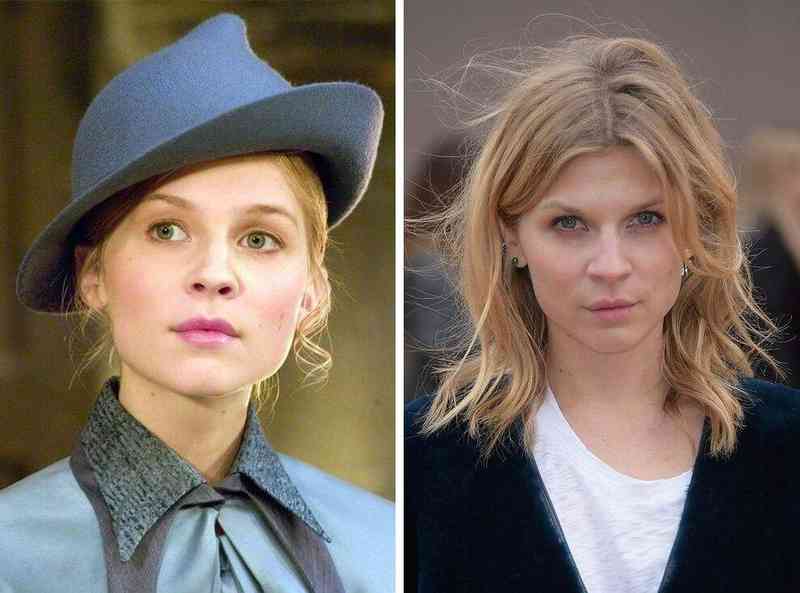 Fans recognize Clemence Poesy as the angelic Fleur Delacour, one of the wizards from a different school who competed in the Triwizard Tournament in The Goblet of Fire and eventually married into the Weasley family. Poesy continued to stick with starring in mainstream movies both during and after Potter wrapped, including In Bruges, Heartless, 127 Hours, and the TV show Gossip Girl. While she's appeared in numerous films and plays since Potter, Poesy is extremely private and rarely seen off the screen. However, she made an appearance on the red carpet in February when attending the 67th Berlinale International Film Festival at the Grand Hyatt Hotel. She posed for photographers and looked every bit like the beautiful Fleur even years later. In January, 34-year old French actress gave birth to a baby boy named Liam before going on the road to promote her film Final Portrait, a movie about painter Alberto Giacometti directed by actor Stanley Tucci also starring Geoffrey Rush and Armie Hammer.
1 Robert Pattinson (Cedric Diggory)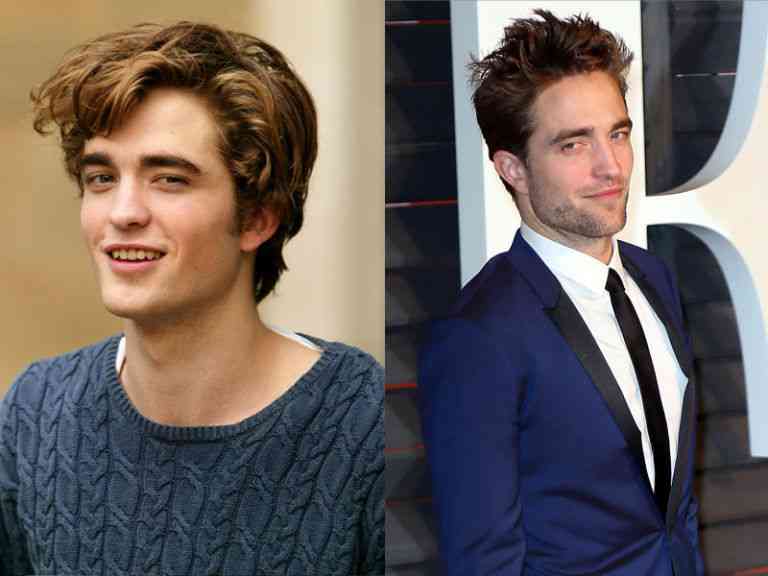 A couple years ago, you couldn't turn on your TV or computer without news of Robert Pattinson popping up all over the place like an overgrown weed in your backyard. Of course, this was because Pattinson was well-known for his portrayal of Edward Cullen, a moody vampire who falls in love with a moodier human in the Twilight series. But before that, he played Cedric Diggory in The Goblet of Fire, the ill-fated teen who was murdered by Voldemort during the Triwizard Tournament. He made headlines years later, not for his cardboard cut out performance in Twilight, but for his romance with co-star Kristen Stewart. You know the story from there: Stewart cheats on Pattison with a married director, dumps Pattison, becomes a lesbian. Happens to every guy at least once (probably?). This year he can be seen in The Lost City of Z with another Potter alum, Harry Melling. My guess is the guy has since learned his lesson and has nixed crapping where he eats (NO MORE DATING CO-STARS, DUDE). Poor Cedric.