Which Celeb Was A Big Deal The Year You Were Born?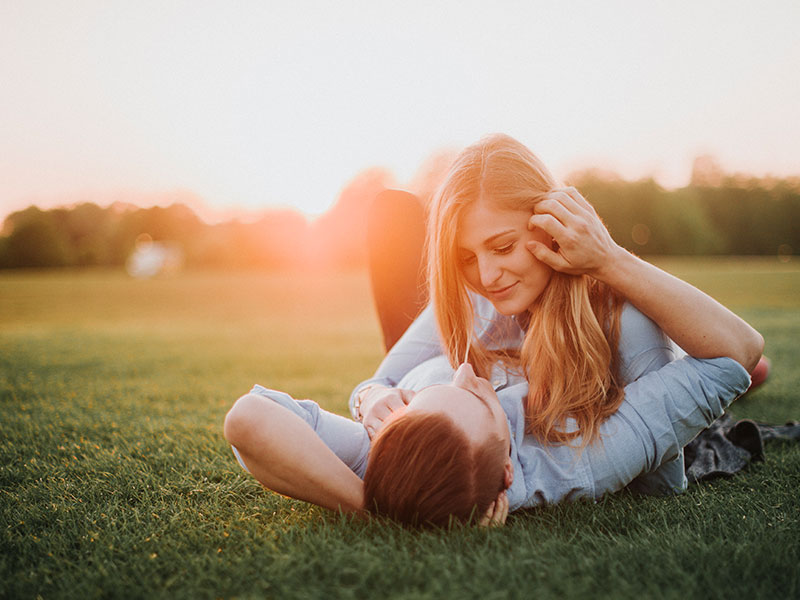 Your birthday is obviously your favorite day of the year (well, besides Christmas, of course… and maybe Thanksgiving since it's an eating holiday). The day that you were born says a lot about you, since it gave you your zodiac sign and as you know, everyone is pretty much obsessed with finding out everything that they can about themselves according to the stars. Have you ever thought about what pop culture was like the year that you were born? Maybe you were born in the 90s and get super nostalgic about that time because you love the fashion and music and TV shows and movies, but have you ever considered who was super famous that year? Here are the hottest celebs the year that you were born. If your birthday is any year from 1985 until 2005, take a look at this list and find out!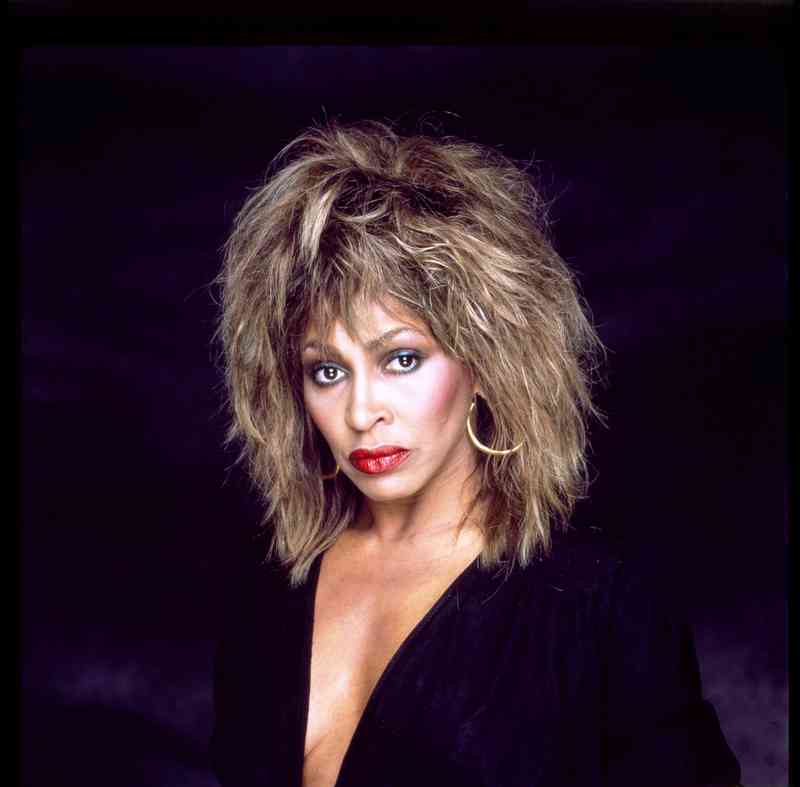 21 1985: Tina Turner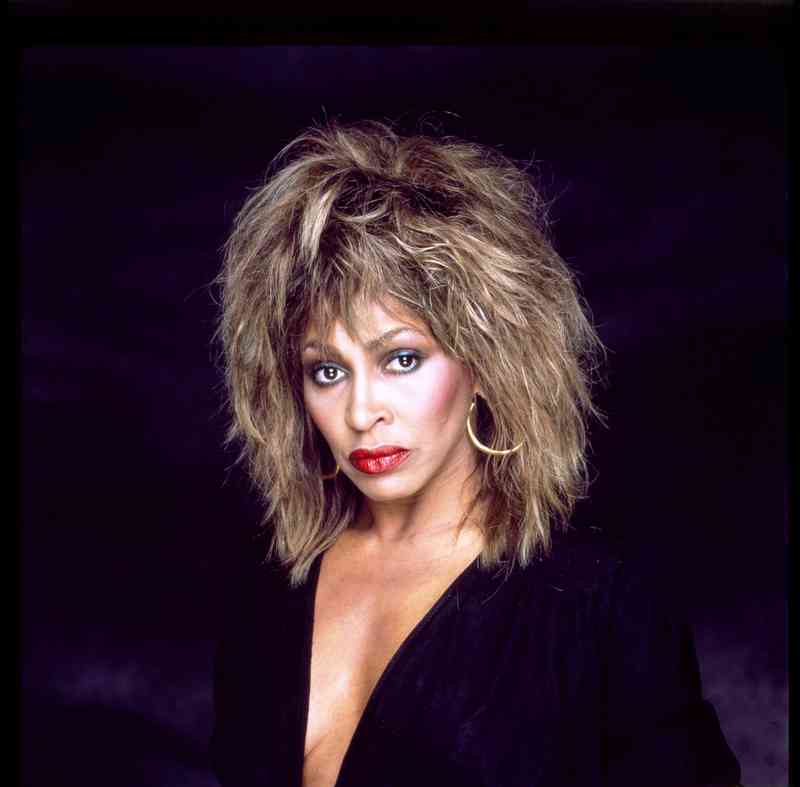 In 1985, Tina Turner went on tour, which was called Private Dancer, and she was definitely the hottest celebrity that year. She went out on the road to support her album of the same name. What was so amazing about this tour is that it was a comeback of sorts for the singer but it also brought her an insane amount of success. She played 179 shows. Yup. 179. This was a huge deal because up until that point, Tina had been married to Ike Turner. Once they got divorced, she really wanted to get back out there and stage a comeback in the musical world, and that's exactly what she did. Her songs "What's Love Got To Do With It" and "Let's Stay Together" did super well and really put her on the map. Her career kept going from there and she was able to venture out into acting as well, which is super cool.
20 1986: Molly Ringwald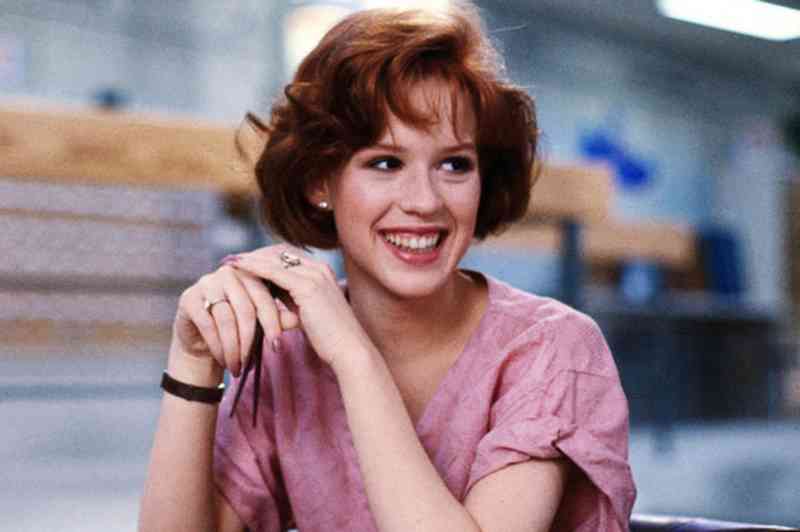 If you were born in 1986, then you should definitely know that Molly Ringwald was totally the hottest celeb that year. That's because she starred in the John Hughes film Pretty In Pink. She was known as John Hughes' muse, of course, and she was in a whole bunch of his movies including Sixteen Candles and The Breakfast Club. Sure, after a while, she started appearing in movies done by other directors and it seemed like that collaboration was over, but in 1986, this movie made sure that she was shining bright in the Hollywood spotlight. The movie did pretty well in terms of its box office success and everyone loved the soundtrack, which John Hughes really cared about and made sure was absolutely amazing. Molly Ringwald has found a lot of success in acting and writing since then, but this was one of her biggest movies.
19 1987: Michael Jackson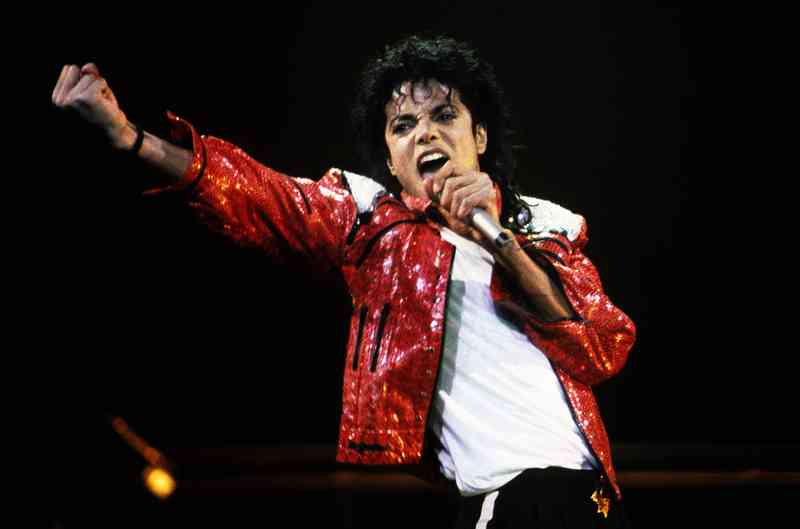 For 1987, the hottest celebrity was definitely Michael Jackson, since he had released his song and album called "Bad." The album was released in August of 1987 and took the entertainment world by storm. People seriously loved it and it is considered a really great album to this day. The album also won Michael Jackson two of the six Grammy awards that he was nominated for, and it was also number one in the U.S. and in some other countries as well. What was one of the album's most famous songs? That would be "Smooth Criminal", a song that you have for sure heard before. People were such big fans of the album since it featured really fun pop music that you could absolutely dance to. It was also considered a big deal since Michael Jackson and Quincy Jones worked on the tunes together.
18 1988: Tom Hanks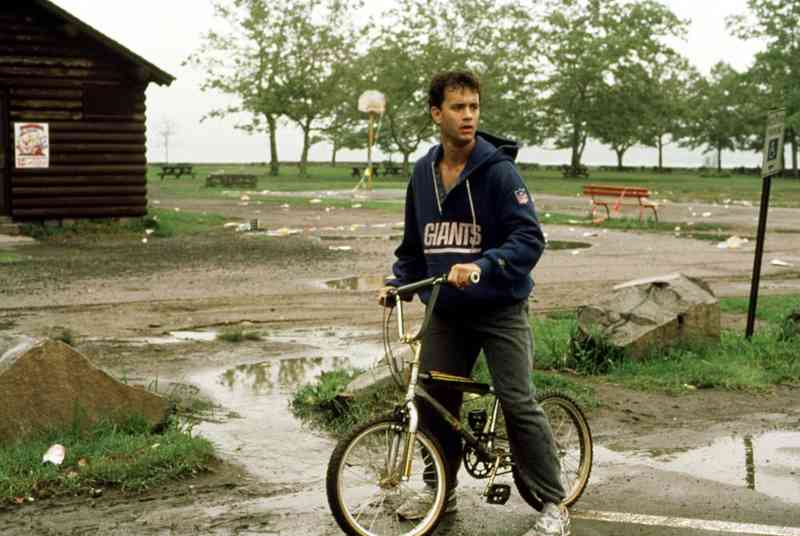 Do you know who the hottest star was in 1988, the year that you were born? When Tom Hanks starred in the movie Big, it was a massive success, and he was the star of the year. In fact, this was the film that made people realize what an amazing talent he is, and it is what made him the acting success that he is today. It's a really fun movie, and if you haven't seen it, then you definitely should -- not only because it's a hilarious story about a boy who turns into an adult who works at a toy company, but also if this was the year that you were born. Tom Hanks got an Oscars nomination for Best Actor for the role, which is really cool and totally well-deserved. Since then, Tom Hanks has been in a variety of comedic and dramatic films, and it's safe to say that he has had an absolutely incredible career that anyone would be lucky to have.
17 1989: New Kids On The Block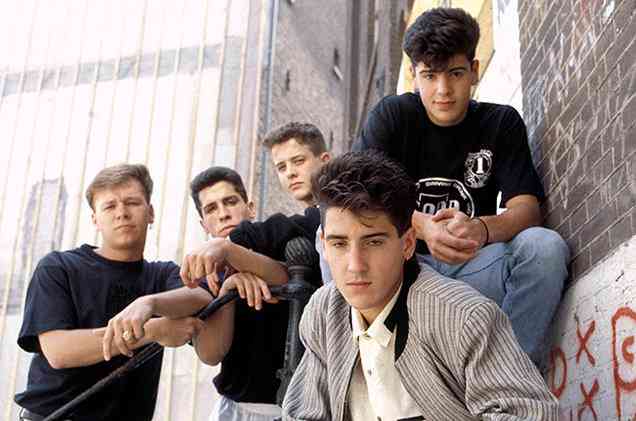 If you were born in 1989, then you share the same birth year as Taylor Swift, which is definitely pretty awesome. The most famous and hottest celebrities that year? New Kids On The Block (aka NKOTB). They were definitely at the height of their fame that year. They came out with an album called Hangin' Tough and their single "I'll Be Loving You (Forever)" really hit a nerve with fans. Here's a super fun and interesting fact: the boys were going to open for the singer Tiffany… but they were so successful and famous at the time that instead, she was their opening number and they headlined their own tour. Life can be so funny sometimes, right?! Chances are, you were a fan of other boy bands in the 90s since you grew up in that decade, but you might not know NKOTB all that well. It's time to get to know this popular boy band that saw lots of success the year that you were born.
16 1990: Julia Roberts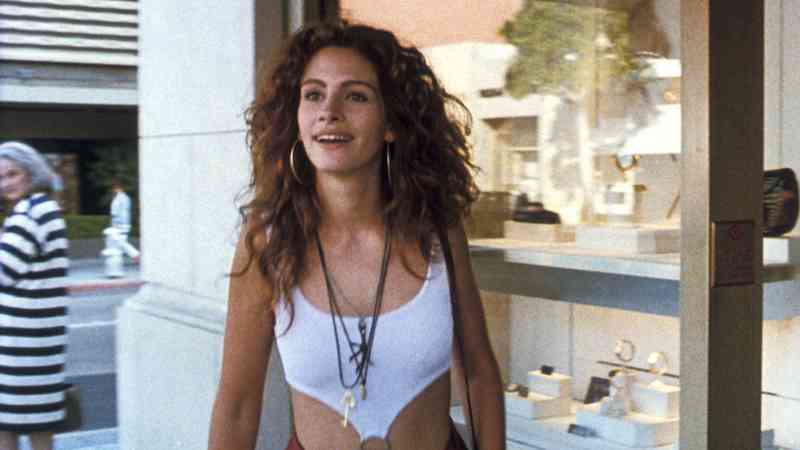 1990 was a big year for Julia Roberts. The actress starred in Pretty Woman with Richard Gere and became a huge star after that. She had been in some movies before then but this movie really worked well for her. She took a pretty long hiatus from acting and Hollywood while raising her kids, which is definitely awesome, but in the past few years, she has started appearing in movies again. Pretty Woman is a totally classic movie that still holds up today. If you haven't seen it, what's your excuse?! There is literally no reason why you shouldn't see it. You will love it and want to watch it all the time. This was one of the most successful films in terms of box office in 1990. Some critics loved it, other critics hated it, but it's considered to be a cult movie in terms of romantic comedies so it definitely has stood the test of time. You can't win everyone over, right?
15 1991: Shannen Doherty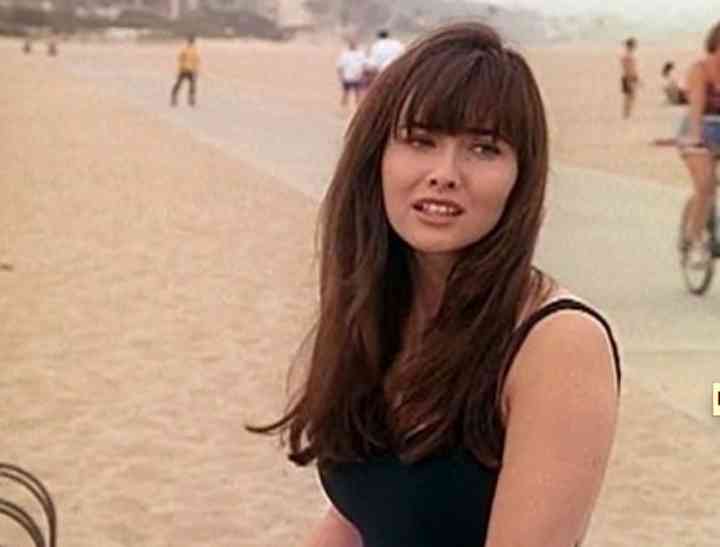 If you were born in 1991, then you should know that this was the year that Shannen Doherty was well-known for her role as Brenda Walsh on the teen drama Beverly Hills, 90210. She was nominated for two Young Artist Awards for Best Young Actress Starring in a Television Series in 1991 and then again the following year. Before this television show, she had been in the 1989 film Heathers, but the teen drama really brought her a lot of fame, attention, and success. You probably know that she left the show in 1994 after rumors started spreading that she was a very difficult actress to work with and she was supposedly not getting along with the cast and crew. Sure, the other actresses and actors on the show were really famous at the time, but Shannen Doherty was arguably the most recognizable since she and her brother Brandon Walsh (played by Jason Priestly) were the two main characters in the first few seasons of the show.
14 1992: Whitney Houston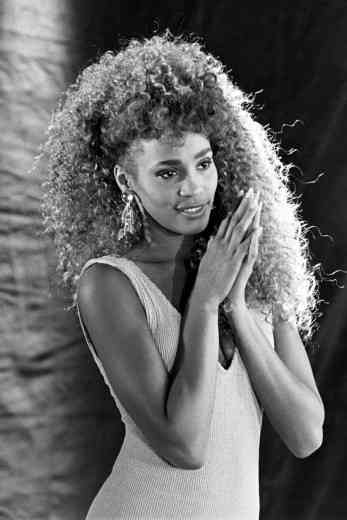 If you were born in 1992, then you should definitely know that this was the year that the movie The Bodyguard came out, which starred singer Whitney Houston. To say that it was a success is a total and complete understatement. The movie also starred Kevin Costner and was about a singer who hired a, well, bodyguard. So the title definitely makes sense. The budget was $25 million and the box office gross was $441 million… so yeah, it was a success. There's another reason that the movie was so big and made Whitney even more of a star: her song "I Will Always Love You" was in this film. Yeah, you might have heard this song before. It's kind of a big deal. It's kind of beloved and popular. Anyone who saw the movie the year that it came out still thinks back on it super fondly and there's a lot of nostalgia there.
13 1993: Meg Ryan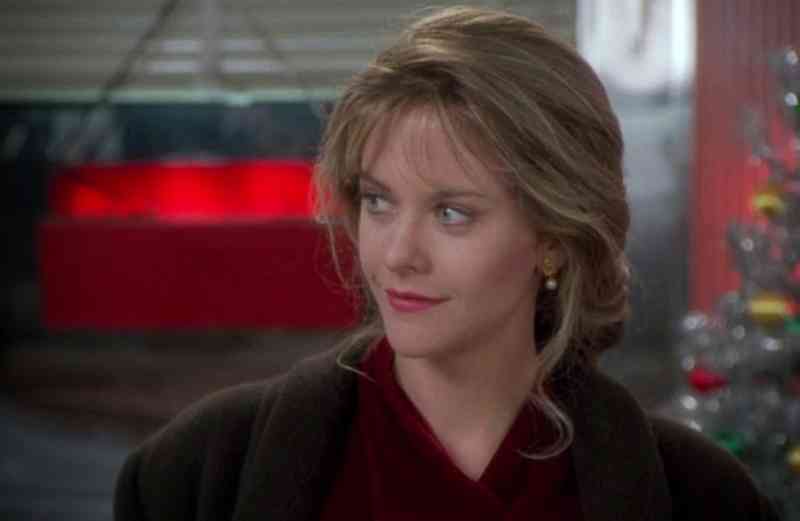 In 1993, Meg Ryan starred in the Nora Ephron romantic comedy Sleepless In Seattle with Tom Hanks, and it was a serious hit. It's an absolutely beautiful movie and it brought her a lot of success and attention. The box office gross was more than $220 million. It's the kind of romantic comedy that people still talk about and still love. Mindy Kaling even referenced it in the first season of her sitcom, The Mindy Project. A scene near the end of the movie is kind of a big deal in the rom-com genre and people still are amazed by it. No spoilers here but if you haven't seen it, you need to get your best friends to come over and watch it with you. That is a wrong that needs to be righted ASAP. Back in the 90s, Meg Ryan starred in a lot of romantic comedies and it was a really great time in her acting career.
12 1994: Kurt Cobain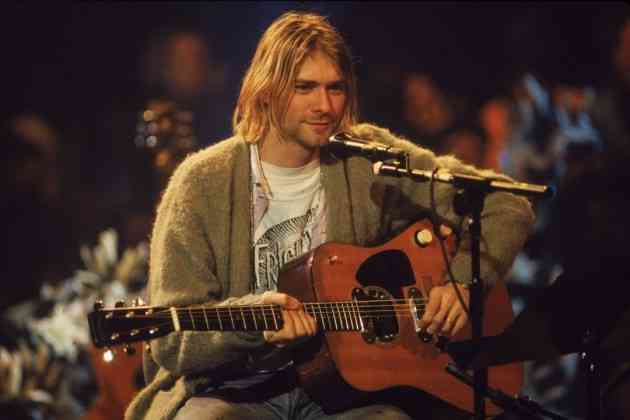 In 1994, Kurt Cobain and Nirvana were at the height of their fame. Tragically, that was because that was the year that Kurt Cobain passed away. Fans were absolutely shocked and devastated and it took over the pop culture world for a long time. The band had recorded an acoustic album, MTV Unplugged, in the year 1993 and that album came out in 1994. The obituary in The New York Times called him "Kurt Cobain, Hesitant Poet Of 'Grunge Rock'" That is definitely a cool way to describe him. Of course you were too young to really know Nirvana's music or the whole grunge scene, but you should definitely check it out because you will probably really love it. Kurt's tragic and early death brought another level of fame to the band and made people want to listen to their music even more, which is just one of those things that happens.
11 1995: Jennifer Aniston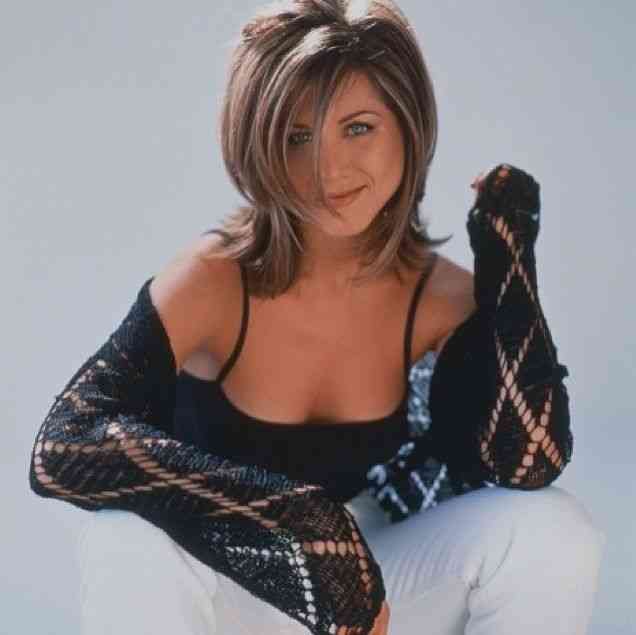 In 1995, Friends was going strong and Jennifer Aniston was beloved for her role as ditzy yet lovable and charming and sweet waitress Rachel Green. She was even more famous for another reason: her hairstyle. Yup. Her hair was a big thing in 1995. It was called "The Rachel" and soon every woman was racing to her hair stylist, asking for the exact same haircut. As you were a baby at the time, you would have had no idea, but maybe you've heard about this since then. Maybe your mom or aunt or another female relative was a huge fan of the show and of Jennifer Aniston and got the haircut as well. It's definitely an adorable 90s hairstyle, that's for sure, and it seems pretty dated to be totally honest. Hindsight is 20/20, as they say, and it's pretty funny to think about how popular this look was.
10 1996: Spice Girls
1996 was the year that everyone learned about the Spice Girls and it was a super great thing. The British girl band did so well when their first single "Wannabe" came out. It was the number one single in not one, not two, not five countries, but 37 countries. Yup. When their first album came out, it was called Spice and it did so well that more than 31 million copies were sold. It's pretty awesome that you were born the year that they were becoming famous. Since you were a baby, of course, you might not have really heard their music and you might not still know what makes them so fabulous. But it's definitely time to tap into some major nostalgia and check every single one of their songs and albums out. You should also check out their movie, Spice World, which is basically the best movie ever. It's both hilarious and campy and it's seriously worth watching.
9 1997: Leonardo DiCaprio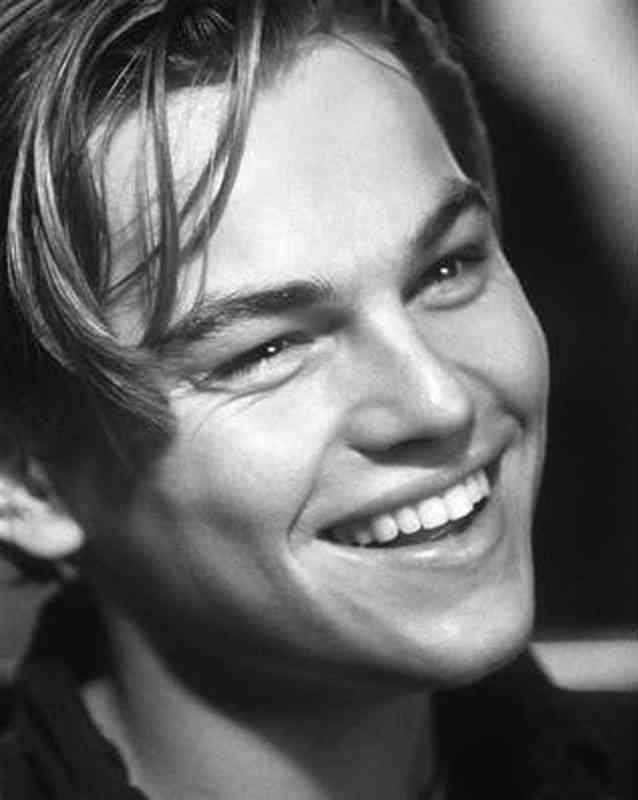 In 1997, Leonardo DiCaprio was super hot because he starred in the biggest movie that year, Titanic. You should totally know that a lot of people cried a whole lot of tears the year that you were born. It was a very, very, very sad time. A lot of people can't even think about this movie, even all of these years later, without their eyes totally welling up. It's crazy how well the film did. It seriously broke all kinds of records and made tons of money and made stars out of both Leonardo DiCaprio and Kate Winslet, but it's safe to say that Leo bore the brunt of the fame and attention since, well, he's pretty good-looking. Of course, Kate Winslet is absolutely beautiful, so that doesn't say anything negative about her, but movie fans can't resist a hot guy in a successful movie. It's just a thing that endures.
8 1998: Ben Affleck And Matt Damon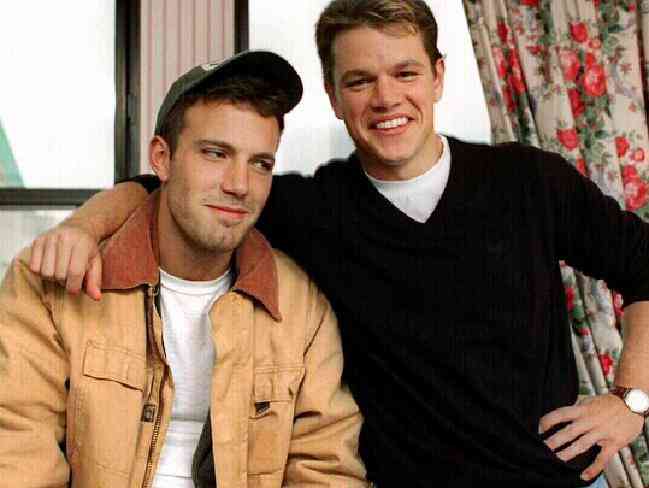 Yup, these two actors were super hot in 1998, and that's because they won the Best Screenplay Oscar for their movie, Good Will Hunting. This movie also starred the late Robin Williams (SOB), who won an award that year as well. The actors' acceptance speech is still talked about today so it was definitely a big time in pop culture. Here's a snippet of what Ben Affleck said: "I just said to Matt, 'Losing would suck, and winning would be really scary. And it's really, really scary! We're just two young guys who were fortunate enough to be involved with a lot of really great people. There's no way we're doing this in less than 20 seconds… " People loved it because they not only thanked their moms in their speech but also brought their moms to the ceremony. Yup. Super adorable, charming and sweet.
7 1999: Freddie Prince Jr.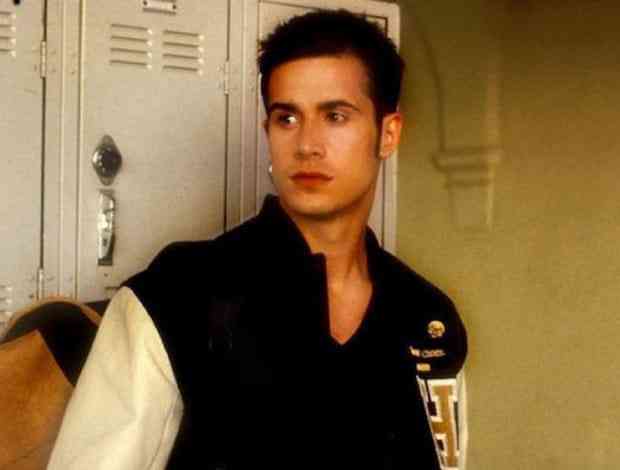 Sure, he may be Mr. Sarah Michelle Gellar these days along with an amazing dad, but in 1999, he was starring in the romantic comedy She's All That. Freddie Prince Jr. was definitely the hottest celebrity in 1999. If you've seen that movie, then you know that it's totally awesome. It's a classic makeover story that talks about being popular, being a good person, and growing up. If you haven't seen it, what are you waiting for?! You will love it and want to show it to all your besties if they haven't checked it out either. Freddie Prince Jr. is one of those actors who is so good-looking that he is both adorable and super hot. Like crazy hot. Like you seriously can't stop staring at him. Okay, okay, maybe that was a bit creepy. Sorry, Sarah Michelle. He's still all yours. But she probably knows how much of a ladies' man her husband is.
6 2000: Destiny's Child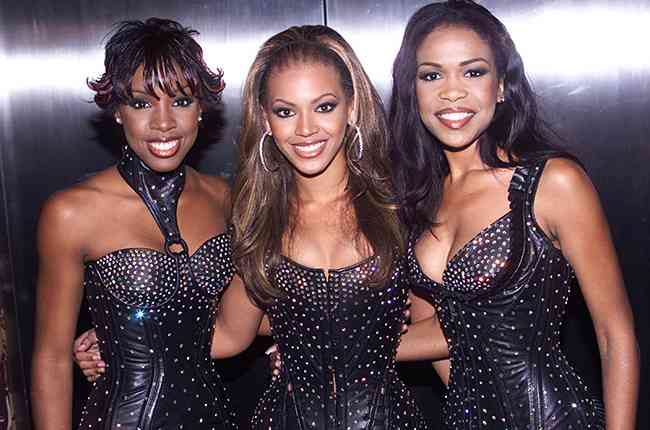 Were you born in 2000? The hottest celebs at the time were Destiny's Child. Yup. Beyonce was in a band before going solo (and before becoming, well, Beyonce), and this was her musical group. The band had been around for a little bit before, but the consensus is that 2000 was when they really started making their mark in the music industry. What was so great about 2000? The girls had a song, "Independent Woman Part 1", which was in the movie Charlie's Angel. It came out in October 2000 and it was the band's single that was on the charts for the longest. They started winning awards and in 2000, they also said that it was time for them to start branching out and releasing solo albums. Of course, today the band isn't around anymore and Beyonce found the most fame and success, so this was really the beginning.
5 2001: Jennifer Lopez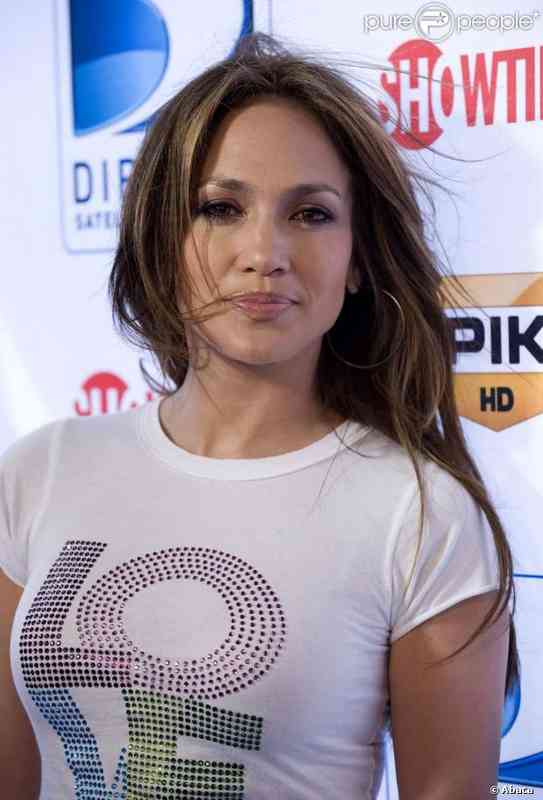 Yup, if you were born in 2001, then none other than Jenny from the Block was the hottest celeb. She had a really busy and successful year. In January, she was in The Wedding Planner and what's cool about that is she had a number one movie and a number one album… at the exact same time. No one had done that before, so yeah, she's a bada$$. She put out her second album called J.Lo. Her love life was super busy too: she and P.Diddy got divorced, but she wasn't alone for long. She started seeing her backup dancer, Chris Judd, and then the two of them announced that they were getting married. If you're a huge Jennifer Lopez fan, then you probably think it's awesome that you were born the year that she saw such amazing success. It's definitely very inspiring and motivating, even if you don't work in the music industry.
4 2002: Avril Lavigne
If you were born in the year 2002, then the hottest celeb was absolutely Avril Lavigne. Her first album, Let Go, came out, and the hottest song was, of course, "Complicated." You must know that song, right?! You were just a baby when that song was played literally everywhere, but hey, maybe you smiled and nodded your head whenever you heard it. Which would have been super cute. You were obviously the cutest baby ever. Avril was super famous since she was called "the anti-Britney" by pretty much everyone -- both fans and critics alike -- and she was known for wearing baggy pants, tank tops, and ties. Since then, Avril has had a few albums out and has definitely kept her fame alive and going strong. But back in 2002, she was 18 years old and just starting her music career journey.
3 2003: Paris Hilton And Nicole Richie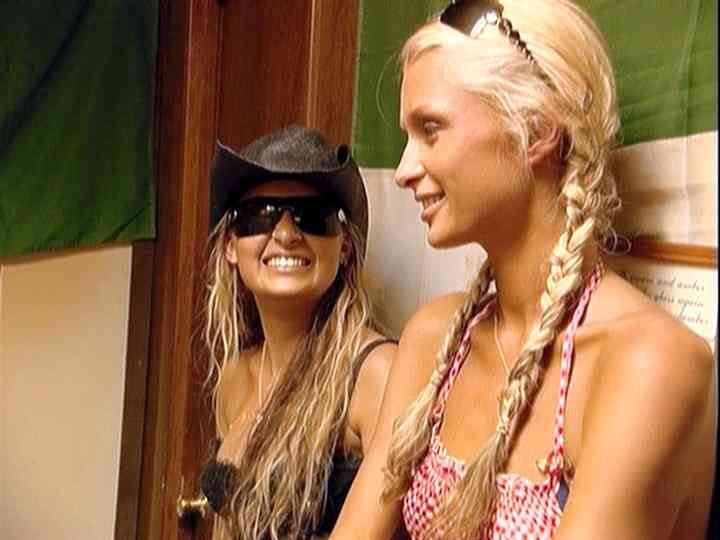 This year, it was a tie for the hottest celebrities: Paris Hilton and Nicole Richie. This was the year that the girls' reality series, The Simple Life, premiered. You've probably seen at least one episode of the show, and if you haven't, then you've at least heard about it. The general idea is that socialites and lovers of partying and having fun Paris and Nicole would live on a farm and learn to, well, be on a farm. It was supposed to be a funny show and it definitely was, but it was probably also hilarious in ways that were not intended… which happens a lot with reality shows. Since then, Paris became known for her tagline, "That's hot", and Nicole has married Joel Madden and has become a successful fashion designer. But 2003 was the year that it all began since this was when their glorious reality show premiered.
2 2004: Britney Spears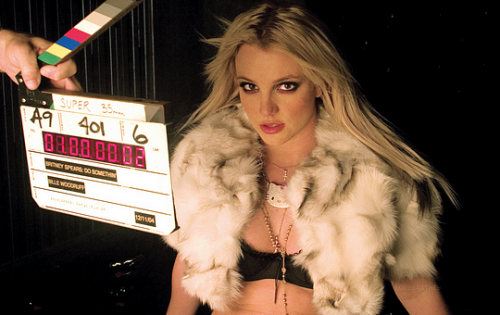 In 2004, Britney Spears was a massively successful pop singer. She was known for her fun pop music, her perfume, and for dating Kevin Federline. Yup. That last one didn't work out so well. But she's still amazing and she's still making music. If you were born the year that Britney Spears was doing really well, that's really awesome. Britney actually had a pretty active and dramatic love life in 2004. She married Jason Alexander, who had been a friend of hers since forever, in January 2004… and they got it annulled after 55 hours. She went on tour, she became friends with Madonna, she got into Kabbalah, and then she started seeing Kevin Federline. More than that, though, the two of them got engaged in July 2004. This was a very busy time in her life both personally and professionally, that's for sure.
1 2005: Brad Pitt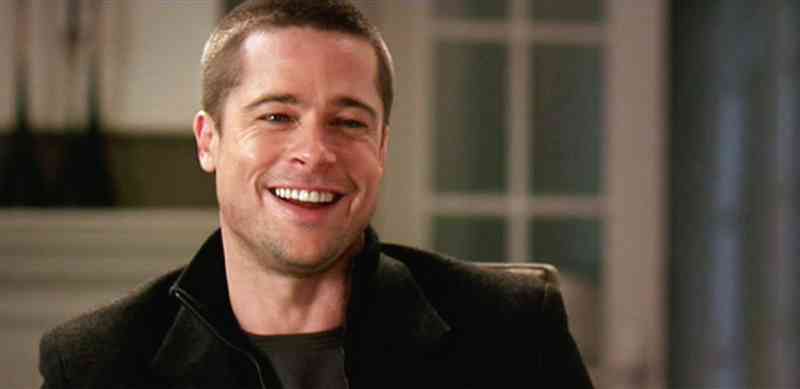 If you were born in 2005, do you know that this was a pretty big year in pop culture history? You might not know exactly why this year stands out, but here's why it does: this was the year that Brad Pitt and Jennifer Aniston split up… and the year that he started dating Angelina Jolie. Yup. This is when it all started: when tabloid magazines started talking about how lonely and depressed and miserable Jennifer Aniston supposedly was and everyone was talking about how she was never going to get married. Ugh. It was so mean. That feels like such a long time ago, especially since now Angelina and Brad aren't even together anymore. Things have definitely changed in Hollywood in the past decade, but the fact that famous couples break up and start dating other equally fabulous and beautiful people is one thing that has stayed the same.