Who Has Changed The Most 15 Dance Mom Stars Then And Now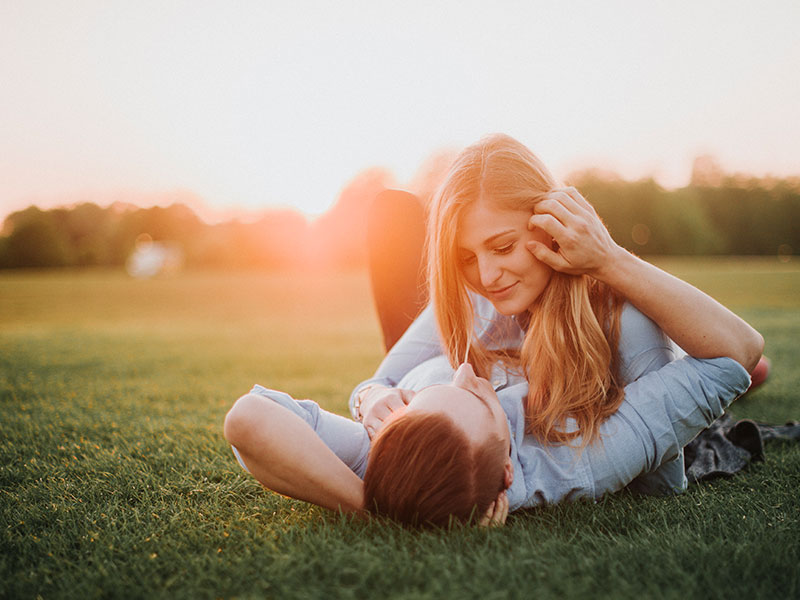 Back in 2011, a brand new reality television show titled Dance Moms aired on Lifetime and allowed viewers to look behind the scenes at the busy Abby Lee Dance Company. The show originally starred founder and head dance teacher Abby Lee Miller, alongside dancers Maddie and Mackenzie Ziegler; Chloe Lukasiak; Nia Frazier; Brooke and Paige Hyland; and Kendall Vertes. What producers initially said to expect from the show was a day in the life of "young, professional, employable working dancers." However what they got was something completely different…
Six seasons of cat fights, screaming matches and verbal assaults later, Dance Moms has fully secured itself as one of the most entertaining reality programs of all time. There have been tears, tantrums and walkouts - surprisingly almost always coming from the mothers. Episodes are still dragging in an average of 2.5 - 2.8 million viewers and the dance company has won hoards of fans worldwide (as well as plenty of competition titles!)
But who out the team have really hit the big time and finally become the stars their mothers so desperately wanted them to be? Here we look at what the main cast members look like now and also if they are sticking around for season seven next year.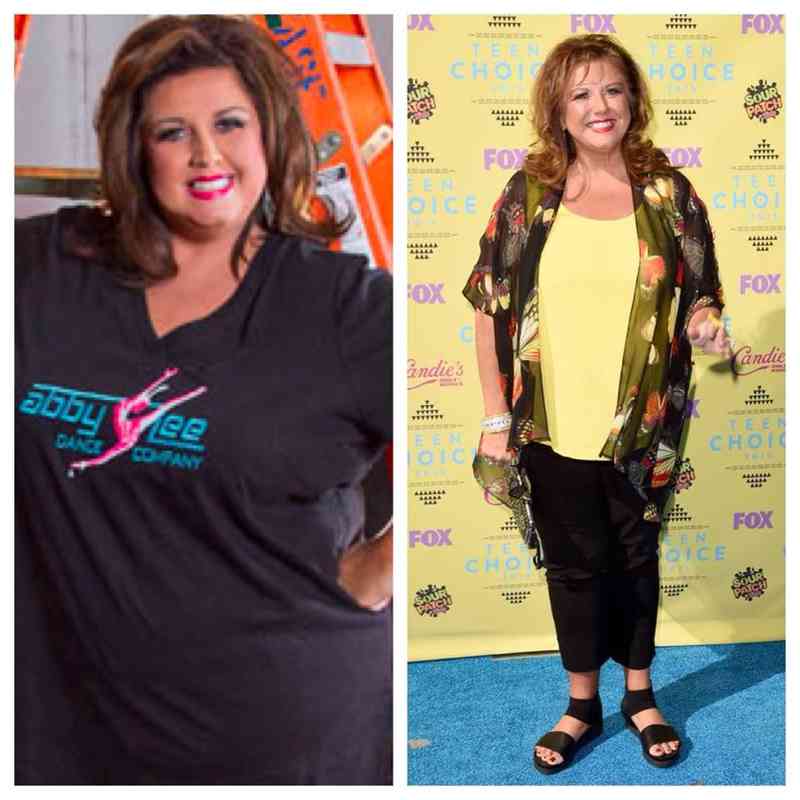 15 Abby Lee Miller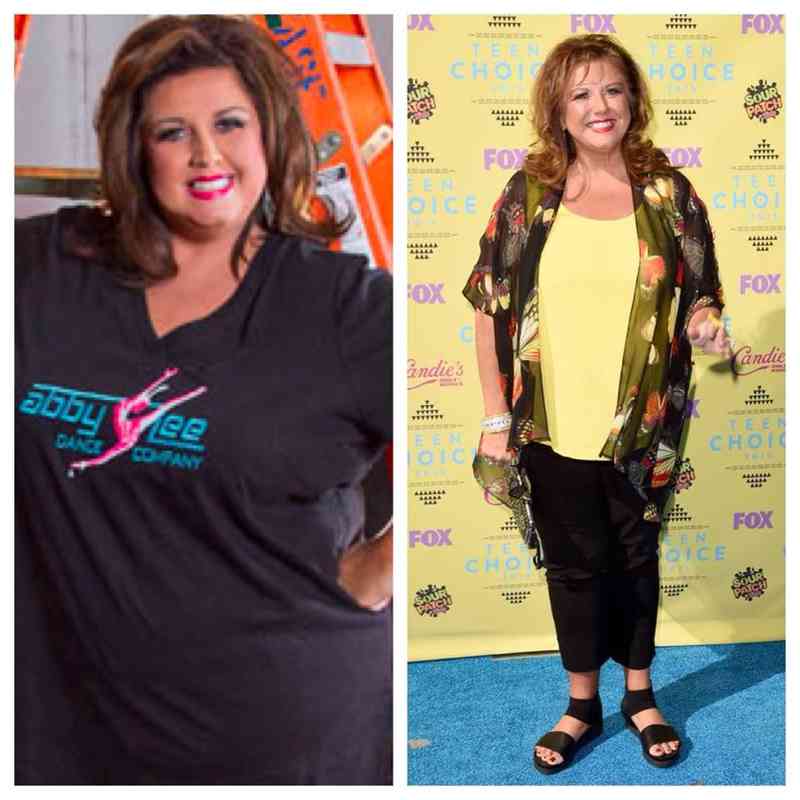 All the names on this list would be nothing if it wasn't for dance coach, choreographer and studio owner Abby Lee Miller - something she never lets the dancers forget. She formed the Abby Lee Miller Dance Company when she was just 14-years-old and has been screaming at those smaller than her ever since. As the star of Dance Moms, she has appeared in six seasons and 138 episodes.
The now 49-year-old star had a backlash on social media earlier last year over her comments on losing so much weight. She told People magazine that she lost weight by simply not eating. One commenter wrote online: "So she lost the weight by starving herself and puking? And she is in charge of young dancers?!" That was only the start of controversy for Abby as last October she hit the headlines with a huge financial scandal.
She was indicted on twenty counts of fraud including bankruptcy fraud, concealment of bankruptcy assets, and false bankruptcy declarations. Court documents accused the hot-headed star coach of concealing over $755,000 in assets that should be included in her bankruptcy files. Insiders say that she is working on a plea deal with her legal team that could see her dodge five years in prison.
14 Mackenzie Ziegler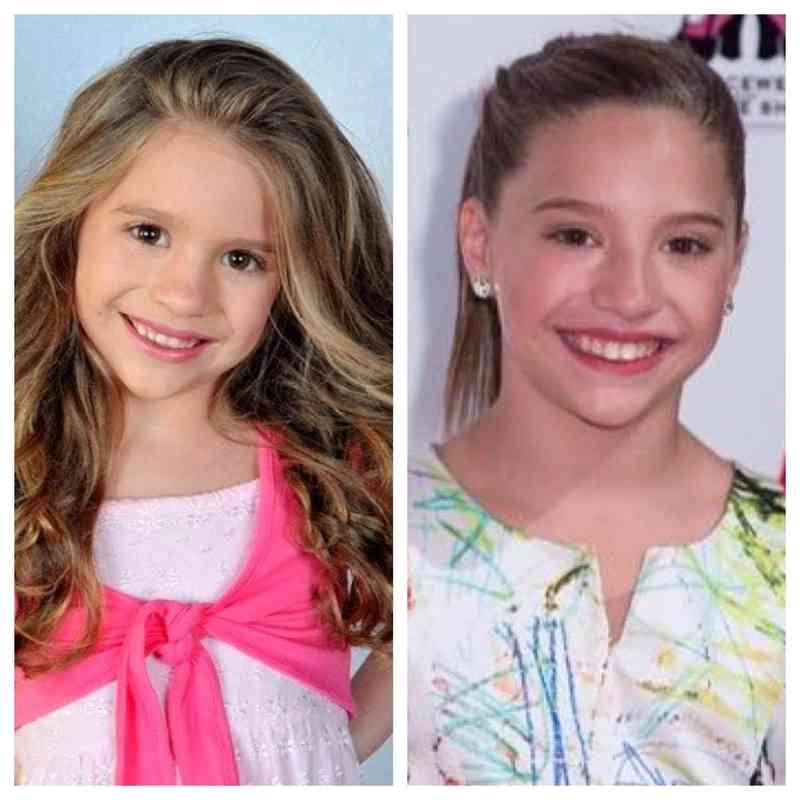 Mackenzie won the hearts of thousands when she first appeared in season one as the adorable younger sister to Maddie. By season three, it was quite clear that Mackenzie was becoming a star in her own right, picking up many titles of her own. Then in a move that shocked everyone, her Mom, Melissa Gisoni, announced Mackenzie would not be returning after season six.
In episode 15, Melissa gathered all the girls at Abby Lee Dance Company and broke the news that they would be leaving permanently. Surprisingly, Mackenzie didn't know anything about it as she is known as a "blabbermouth" and would have spilled the news too early. Mackenzie said on the show, "My mom got all of the girls and she told them that we were going to leave which I didn't even know." Before adding, "I was just really shocked because I feel like I would have been there until the end because I was there from the beginning."
13 Cathy Nesbitt-Stein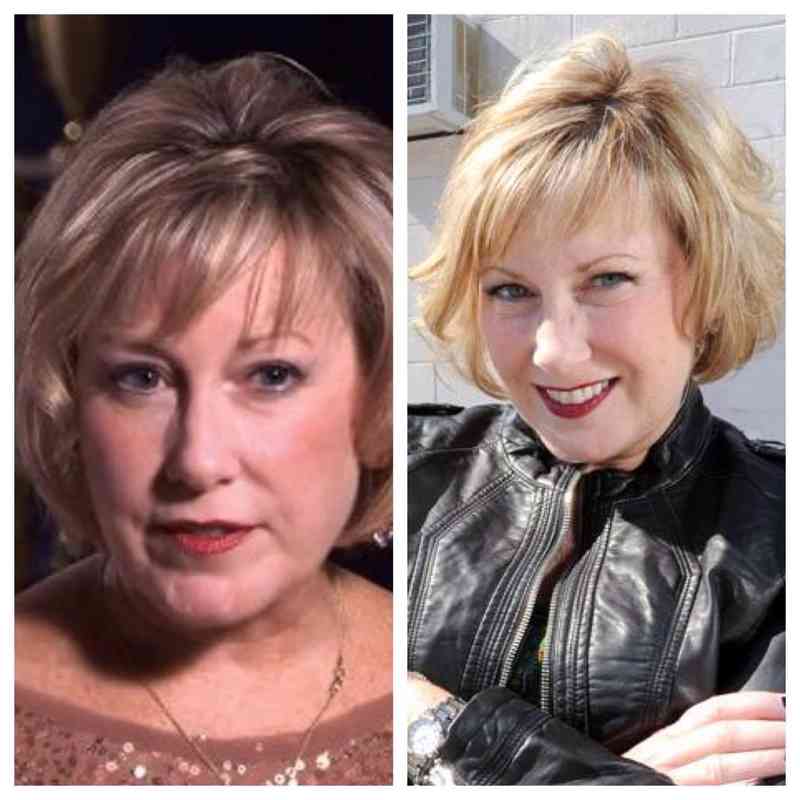 Everyone loves villain and Cathy Nesbit-Stein of the rival dance studio Candy Apples, as she played it perfectly. Cathy joined the cast of Dance Moms for six weeks in 2011 and her dark side was such a hit with fans that she stayed for five more seasons. Sadly by season 5, the leader of the "rotten apples" decided to call it quits.
Cathy told IBTimes, "It was a very busy time for my studio. I had to explain to them that, you know, I also have a business and don't feel comfortable leaving my clientele with no one when I'm the one that producers the whole entire show. That's why you don't see me the whole back half." Since filming moved from Pittsburgh to Los Angeles, it all proved a little too much for everyone's favourite cat fighter.
Although Abby is her sworn enemy she did have something nice to say about her during an interview with Real MrHousewife when she claimed: "Some people are talented as reality stars, and some people aren't. Even though Abby is a huge ogre on TV and in real life, she's talented at being a reality star. She's quick and she's witty." Well… kind of a compliment.
12 Vivi-Anne Stein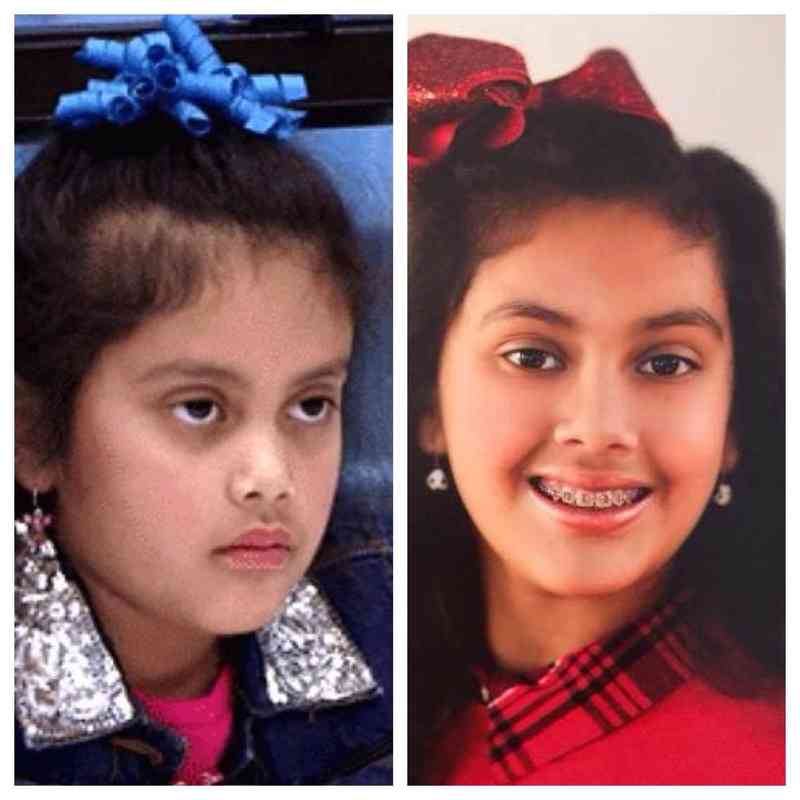 Cathy's daughter, Vivi-Anne Stein, first joined the show in season one as part of the Abby Lee Dance Company - the only problem was she just wasn't very good. Her mother had high hopes for her daughter but up against the other girls she just didn't make the cut. It was a really tough start for Vivi-Anne who at the time was just six-years-old.
Cathy has always defended Vivi-Anne's abilities, telling IBTimes: "We put on a beautiful, huge recital and we went to nationals and unlike what you see on TV with our troops struggling, we won grand nationals. Ironically, Vivi was in several of the numbers that were in the best of the best and she happened to be in the number that won the grand national prize."
The hottest rumour of the moment is if Abby Lee Miller is thrown in prison then Cathy and Vivi could return as the true stars of the show - time will tell…
11 Asia Monet Ray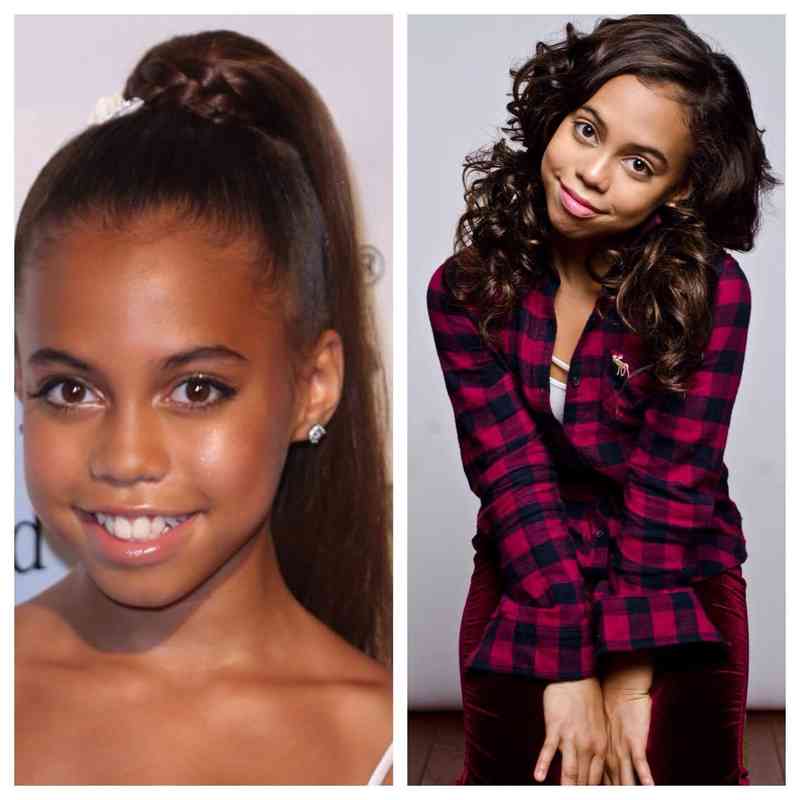 Asia Monet Ray was one of the best dancers on Dance Moms - landing first place and the highest scorer in almost every competition. She left the Abby Lee Dance Company in 2013 with big expectations of the future. Another reason behind her departure was her mother, Kristie Ray, had enough of the fights between the other moms. Kristie revealed on the show that she no longer wanted her daughter around a "harmful" environment.
Since she left the show, Asia and her family landed their own reality series titled Raising Asia and she also landed a role playing O. J. Simpson's daughter in American Crime Story. The series followed the 90s murder of Simpson's ex-wife, Nicole Brown Simpson, and her friend, Ron Goldman. Despite being only 10-years-old, Asia really looked into the case. She told IBTimes, "It's my first role that I actually had to research. I wasn't born at the time. Everybody thinks because I'm so mature that I'm 30 years old and that I remember what happened."
10 Payton Ackerman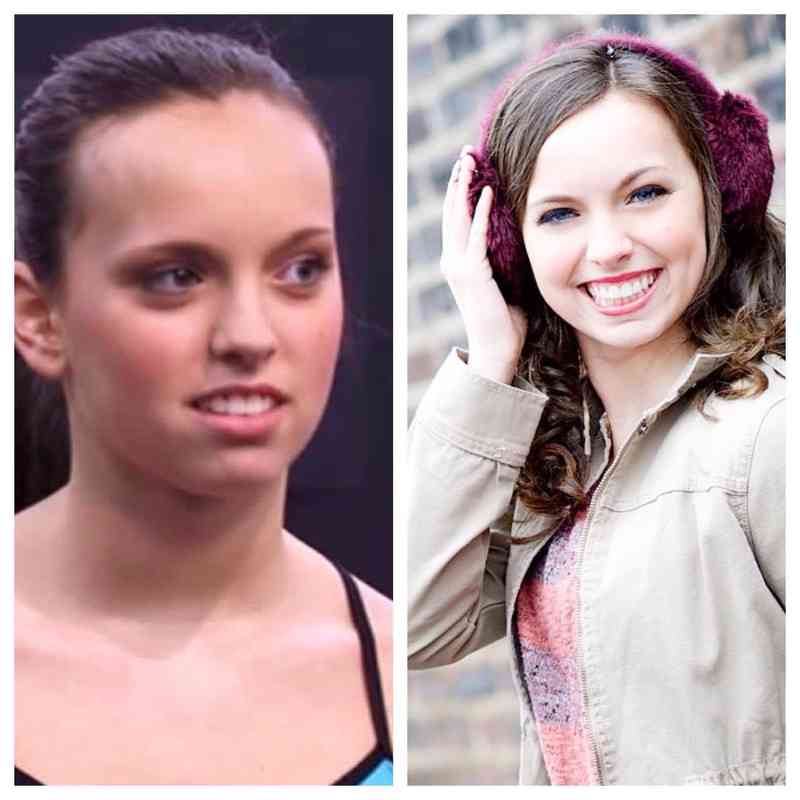 Payton first appeared on the show during season 2, however it was more her mother's constant bickering that stole the limelight rather than her dancing skills. Leslie Ackerman was constantly complaining that her daughter was never a permanent part of the team, which caused Abby Lee Miller to respond that Payton was "too tall" and she should be "cut in half." Leslie threw punches (physically) during a cat fight with Christi Lukasiak and the police had to be called - all whilst they were supposed to be representing the dance company at a competition.
Obviously Abby was not going to let this one just get past her and as punishment Payton was suspended from the team. Many viewers thought this was quite cruel as Payton had not done anything wrong other than being her mother's daughter but that's just Abby.
Payton would drive with her mum for two hours each day just to take her dance lessons. She continues to dance (far away from Abby Lee Miller) and aspires to one day have a studio of her own. Look out Abby, Payton could be your next upcoming rival…
9 Kalani Hilliker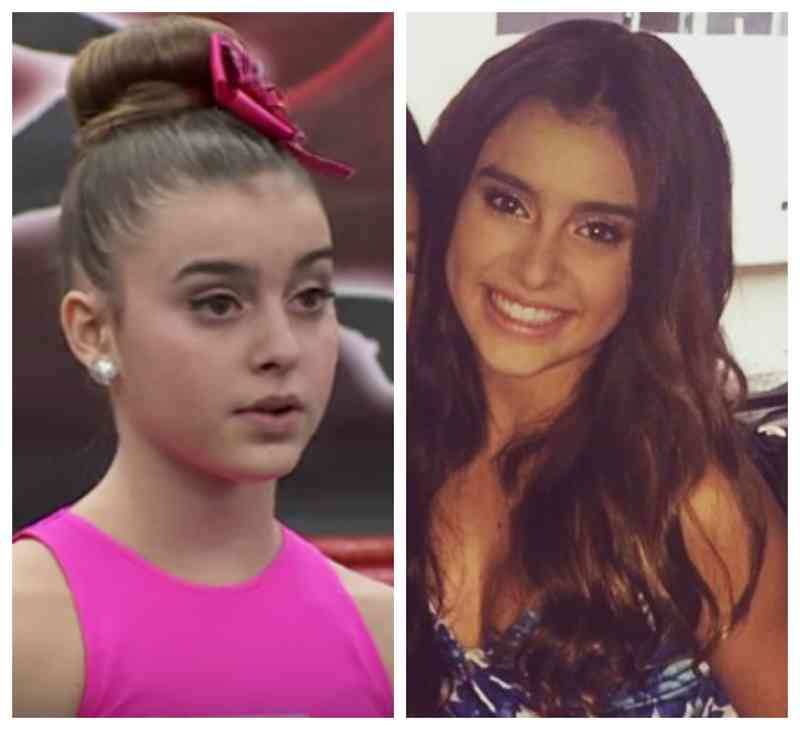 Kalani Hilliker and her mother Kira Girard first appeared on Dance Moms for season 2, but after a weak hip-hop performance they were soon booted off. Kalani made her return in season four and impressed Abby Lee Miller with her flexibility and technique. Then Kira left the show (and her daughter behind) to return back home to her younger son and husband. She tweeted: "Sorry fans we made a family decision can't leave me (sic) man n Lil boy to make my kid famous! (Kilani) will make herself famous without her mom."
Then just two months ago, Kira was arrested on fraud and theft charges. Official court papers, obtained by Radar Online, read: "Kira has been involved in the crime of fraudulently obtaining monies from victims who have entered into an agreement with her to buy Plasma HDTV's that she posted for sell through ebay.com. (She) has the buyers send their money to her, via personal check or electronic wire transfer; and then fails to deliver their merchandise or refund their money." Apparently the scheme which she had been running for a year made her $15,525.
Kira admitted to fraud, paid more than $5,000 in fines and was placed on two years probation. In true Dance Moms style - its always well behaved kids and bad moms.
8 Gianna Martello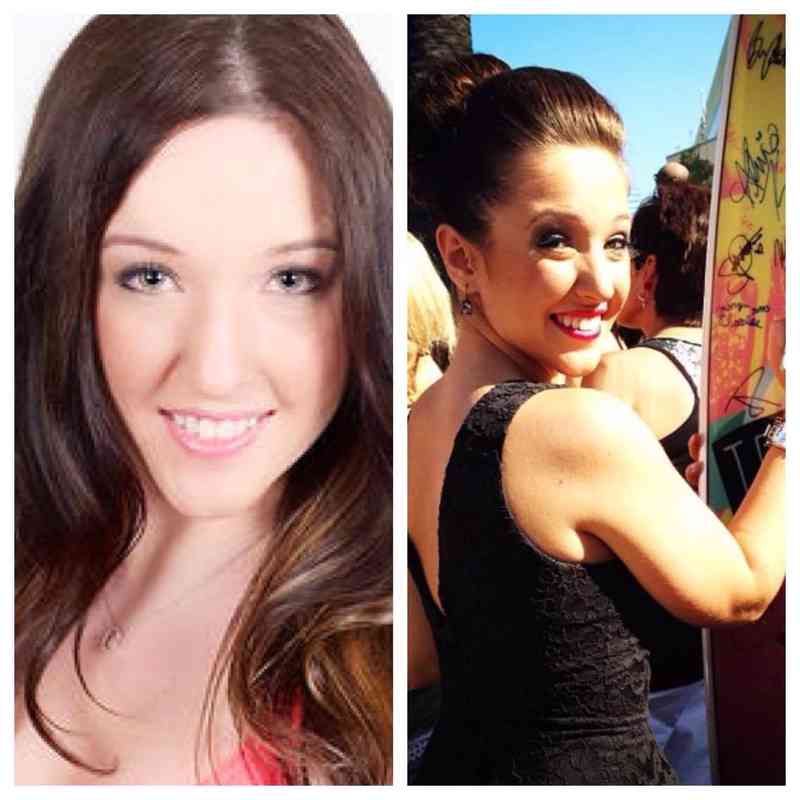 27-year-old Gianna Martello, known to those close to her as "Gia", is Abby Lee Miller's assistant choreographer. She was herself a dancer before turning into an expert and creating her own winning routines for the team. Since a very young age she has wanted to be a dancer, telling Park News Service: "I started dancing when I was three years old. My mom danced, my grandma danced, everyone in my family danced, so it's the only thing I've ever known."
Gia was surprisingly never meant to have a role on the show. She also added: "I was always known as Abby's right-hand man, because at competitions, I would always give the judges the music and warm the girls up and everything. So when we got the show, Melissa said, 'Well, we don't go anywhere without Gia,' so the producer called me and said, 'We're going to film for six weeks, but everyone's telling me they need you at competitions.' I kind of just fell into the show from there." Now that she is ready to shoot scenes for season 7 - will she have any dancers left or has Abby scared most of them away?
7 JoJo Siwa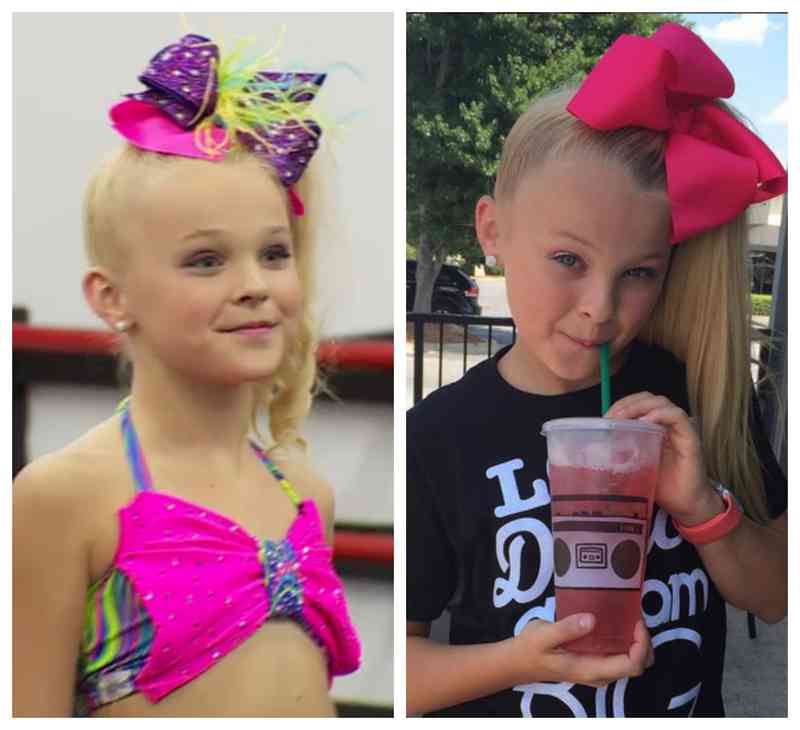 JoJo Siwa joined Dance Moms in 2015 and became a permanent member of their competition team. She has been learning dance since she was just a year old and has made a lasting impression despite being on the show for such a short time. It didn't take long for her natural charisma to start landing her some very lucrative showbiz deals. Alongside dancing, JoJo also released her debut single, Boomerang, just last month which has clocked up over 22 million views on YouTube alone.
There are many rumours that JoJo won't be returning for season seven, especially as fellow Dance Mom posted an Instagram picture with the tagline: "And then there were 4!" which didn't include JoJo. The 13-year-old landed a role on popular kids show "Bizaardvark!" where she will appear as a blogger. Could this be the end of dance for JoJo now she is slowly becoming an emerging actress? It certainly looks that way.
6 Kendall Vertes
Kendall Vertes has appeared on Dance Moms ever since the first season, she trains hard, places well in competitions and gets on with all the other girls. Then on the other hand is her mother, Jill Vertes, who received a lot of negative press online after she was accused of "bullying" earlier this year.
When new dancer Brynn Rumfallo joined the Abby Lee Dance Company this year, Jill took no time at all to make the young girl cry after she refused to celebrate her arrival and shunned her from joining the team. Jill responded to the hate mail with the following tweet: "People shouldn't judge a person or a child from what they see on a TV show. I'm not a bully, but I surely am being bullied now. Funny how people hate a bully, then act a bully."
She also added in her defence that the footage shown on Dance Moms is the product of producers putting together 42 minutes of footage gathered during a 60-hour filming week. Which she tweeted enough time to "get all the rotten stuff they need." You still made a kid cry though, Jill…
5 Brooke and Paige Hyland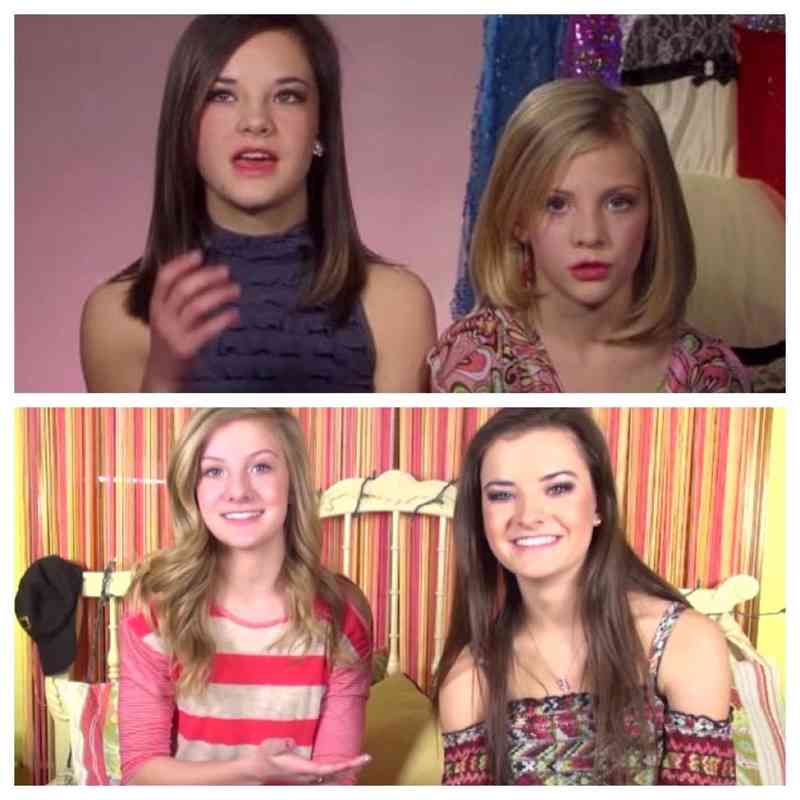 Brooke and Paige, along with their mother Kelly, finally quit Dance Moms last year after five seasons of drama. During an interview with OK! Magazine, Kelly announced that her two daughters have never been happier and things are better now they can both live a "normal life." She said: "That was one of my many problems being on the show. Having my kids do normal activities that kids their age do. They wanted to go to school dances and do that kind of stuff and they were never allowed."
Things turned so sour when they were filming that Kelly and Abby Lee Miller got physically violent with each other. Kelly had slapped and pulled Abby's hair during filming for episode 7 in season 4, when the team was competing in New York. After a bitter legal battle, Kelly decided to part ways for good - taking both her daughters with her.
4 Melissa Gisoni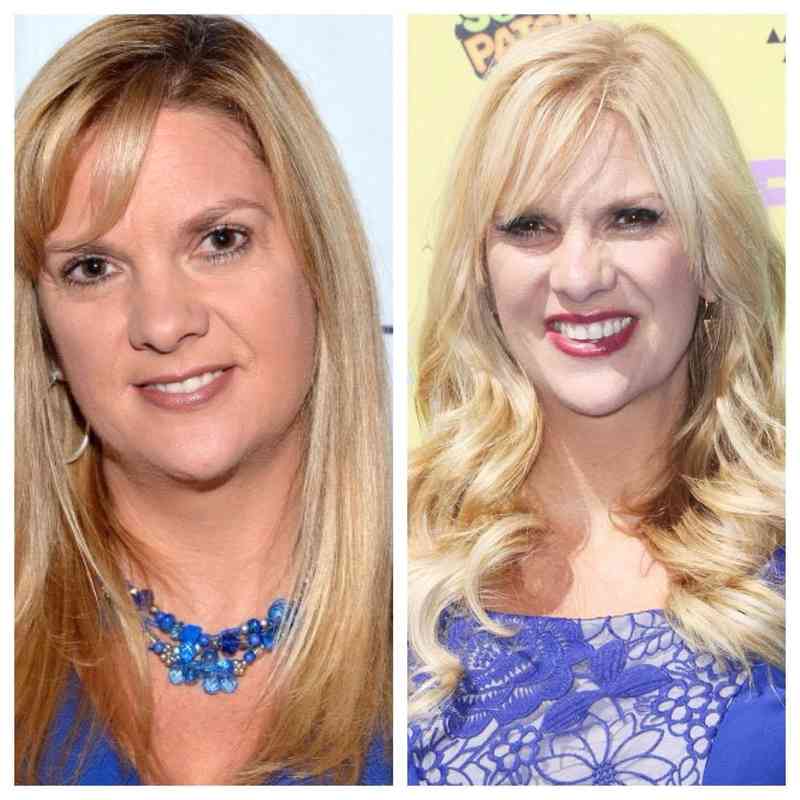 Melissa Gisoni has appeared on every episode of Dance Moms alongside her daughters Mackenzie and Maddie Ziegler. She was dedicated to turning her daughters into dance stars and it paid off for her (literally.) In 2009, Melissa filed for bankruptcy after court documents revealed she was spending $8,000 a month - more than double her $4,408 a month take home. Radar Online also published that she owed $1,214,284.15 to creditors.
Then Maddie hit the big time, landing the leading role for Sia's videos Chandelier, Elastic Heart, Big Girls Cry and Cheap Thrills. Insiders now determine her daughter is worth a staggering $2 million, which was enough to bail her out of financial difficulty. Seems all those expensive dance lessons finally paid off.
Melissa decided to finally pull her two star daughters from the show after a string of argument with Abby Lee Miller. One even resulting in the usually calm Melissa screaming in front of the cameras: "I'm gonna punch her in the face!" In the season four episode, Melissa later revealed she was tired of Abby taking her anger out of her daughters.
3 Nia Frazier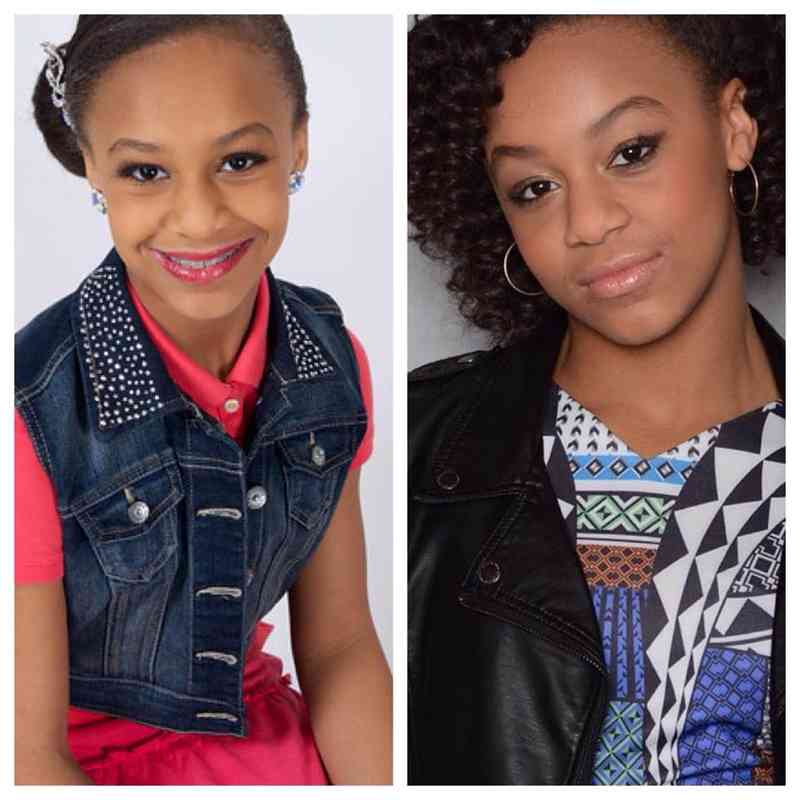 Nia hasn't had the easiest time in her years on Dance Moms. She has been a permanent fixture on the competition team since season one, but it took a lot for her to prove to Abby Lee Miller that she had what it takes to go the distance. Fans were always heartbroken that Nia never got the attention from Abby she deserved, despite Nia training for five hours a day, three days a week to get ahead. Along with other conflicts, including her mother, known as Doctor Holly on the show, expressing her concern Nia was always "typecast" in dances exploring minorities, she appears to have finally called it quits on the show and won't be rejoining for season seven.
Nia has now rebranded herself as "Nia Sioux" and launched a pop career. Her track Slay, which also features Coco Jones, has gathered over 2 million hits on YouTube. She will also join the cast of Broadway show Trip of Love, which she confirmed after tweeting: "I can't wait to move to NY with my mom this month and then hit the stage in July! This is going to be the best summer ever!" She will be performing during numbers These Boots Are Made for Walkin, Moon River, and Wipe Out. at Broadway Stage 42. So take that, Abby Lee Miller!
2  Chloe Lucasiak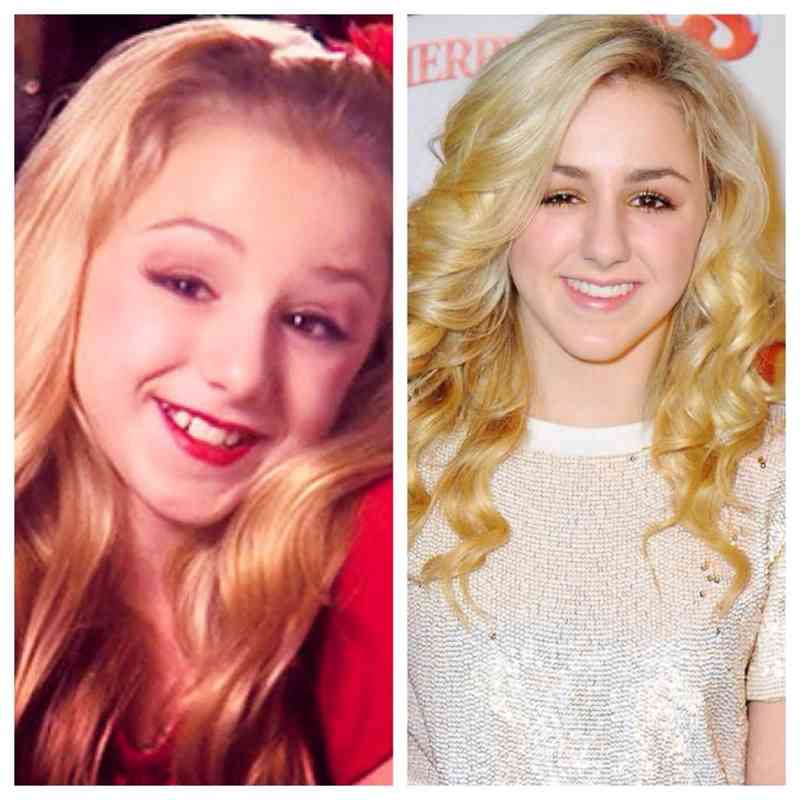 Chloe Lukasiak's main rival ever since season one has been Maddie Ziegler. Chloe left in season four, but now Maddie has just announced she has quit the show - does that mean Chloe will make a big comeback? The 15-year-old star already has a full schedule with filming her own dance webisodes called Dance Classes with Chloe for aspiring dancers. Alongside tutorials, she will also be appearing on the upcoming TV show titled Cowgirl's Story.
We don't think her mother, hot-tempered Christ Lukasiak, would be too impressed with a return to the studio as it's safe to say she never really saw eye to eye with Abby Lee Miller. In an interview with International Business Times she was asked why the pair didn't leave sooner, Christi responded: "I think for me, at the beginning, it was always about Chloe. She was an only child for eight years and really the other girls in the studio were her sisters. I mean, she grew up in that world with this girls." If there is a comeback, we are certainly expecting the same fireworks all over again.
1 Maddie Ziegler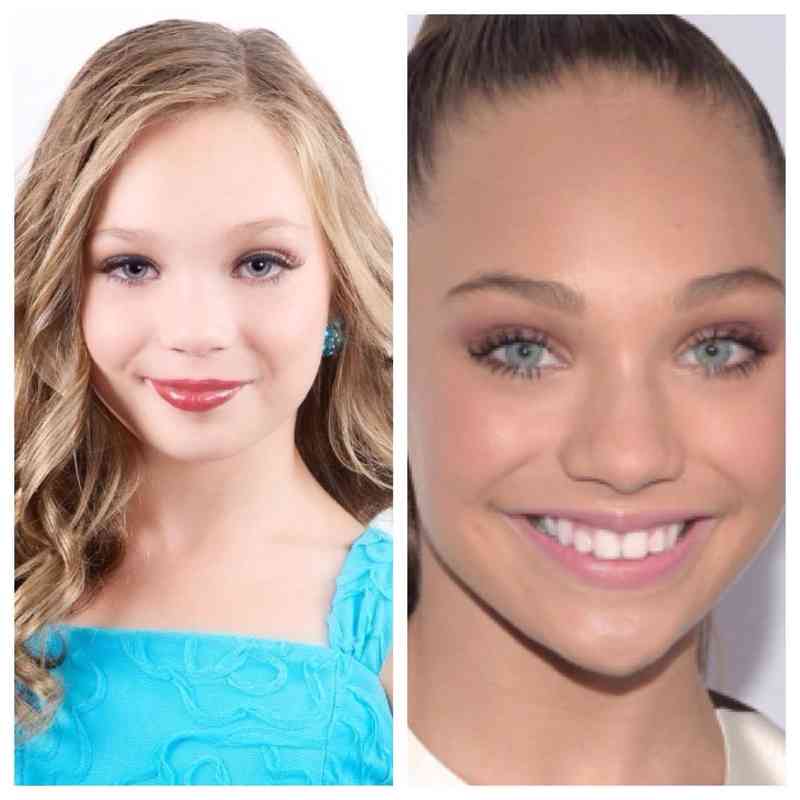 There is no denying Maddie Ziegler wasn't the true breakout star of Dance Moms. The 2014 music video for Sia's Chandelier, which saw Maddie star in her now infamous leotard and blonde wig, has racked up an unbelievable 1.3 billion views making it the 16th most watched YouTube video of all time. Currently Maddie is a judge on So You Think You Can Dance: Next Generation - and she's still only 13-years-old!
Even though she is a celebrity in her own right now, with a million followers on Twitter and six million followers on Instagram, Maddie still gets star struck herself. When she performed at the Grammys, she told The Telegraph: "Kim and Kanye were right in the front. I was freaking out that they were watching me dance." Her humble attitude comes from Sia's way of coping with fame as the Australian singer is famous for not revealing her face as she's performing because she hates being recognised. Maddie claimed, "It feels like I've known Sia for my whole entire life. You'd never think she was a celebrity because she's just so humble and sweet and caring."
Well, here's hoping for all the millions of Maddie fans that she never gets too big for her boots either.